Operational excellence
Simplified back office
operations
Simplifying services operation and promote working process efficiencies.
For large-scale enterprises, a shared service center (SSC) is essential in digitizing and simplifying business operations. The center standardizes and handles in centralization technical and administrative supports among departments, thereby, business can avoid work duplication and redundancy, reduce costs and promote operational efficiency.
However, the traditional implementation of SSC with pure labor may bring immediate benefits but then, will be difficult to optimize.
Robotic Process Automation (RPA) is a breakthrough step for multi-function support
RPA is a technology breakthrough that helps automate processes and operations throughout the business, from finance, accounting to customer care. The application of RPA technology in integration with AI and data analysis for SSC's activities will accelerate and optimize tasks performance, while save costs for businesses.
01.
Efficiency and productivity
Increase efficiency and productivity through process automation, save spending in human resources.
02.
Minimize risks and errors
Minimize operational risks and errors due to human faults, ensure information is not leaked.
03.
Satisfaction
Improve employee and customer satisfaction by speedy handling, cutting manipulation with 24/7 availability.
Build RPA automation process for SSC with FPT Digital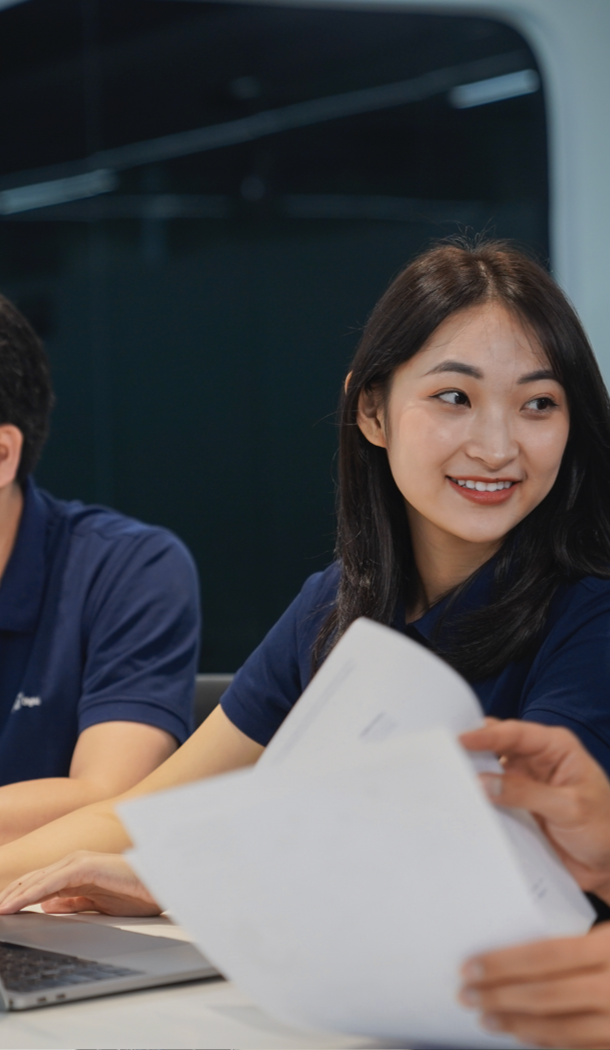 FPT Digital helps business identify activities that are needed and can be automated based on the scope of work, the complexity of activities, and the budget. From there, we provide SSC with a fully integrated RPA service.
01.
Assess the status quo and advise on solutions.
If enterprise has implemented SSC

We will conduct an evaluation of system's efficiency, mode of operation and consult suitable RPA solutions for business' SSC.

If your enterprise has not yet implemented SSC

We will identify existing multi-functional support activities, consult business on building and deploying a SSC center with automated activities which are suitable for business conditions.
02.
Execute PoC to prove the solution's feasibility.
03.
Deploy solutions at enterprises, train employees.
04.
Maintain the system, support business when facing difficulties.
The process of building a SSC integrated RPA is distinctive at each business.
At FPT Digital, we work closely with business to build an automated system based on business core activities and in accordance with organization's needs.
A practical case
FPT has built a system to automate the payment handling process for a large bank with 27,000 employees and branches in 38 countries.
This process includes: confirming data, executing transactions and storing data for more than 1,000 payment transactions per day.
0
Transactions/Day
Confirming data Executing transactions Storing data
As a result, the bank has cut down 40% of labor efforts, shortened response time by 80% (from 10 minutes to 2 minutes), increased transaction accuracy up to 90%. For customers, they are more satisfied when they can transfer money 24/7.
Other reference initiatives
To promote operational excellence, besides of simplifying back office operation, initiatives and roadmap are tailor made for each business to ensure practical and feasible implementation approach. Some other reference initiatives for promoting operational excellence include:
Explore your digital potentials