In addition to consulting comprehensive digital transformation roadmap for businesses in the short, medium, and long term, FPT Digital also accompanies firms in the following stages, such as consulting on digital human resources; Data strategy; Cloud computing infrastructure; Excellent customer experience; Objective-based management solution; Paperless; Consolidate financial statements.
On December 5, 2022, the cooperation project between GIZ – and FPT Digital, a subsidiary of FPT group – a pioneer in the field of Digital transformation consulting community consulting, was launched. Accordingly, FPT Digital will conduct a research project using non-traditional data sources to provide an objective view of the Vietnamese workforce.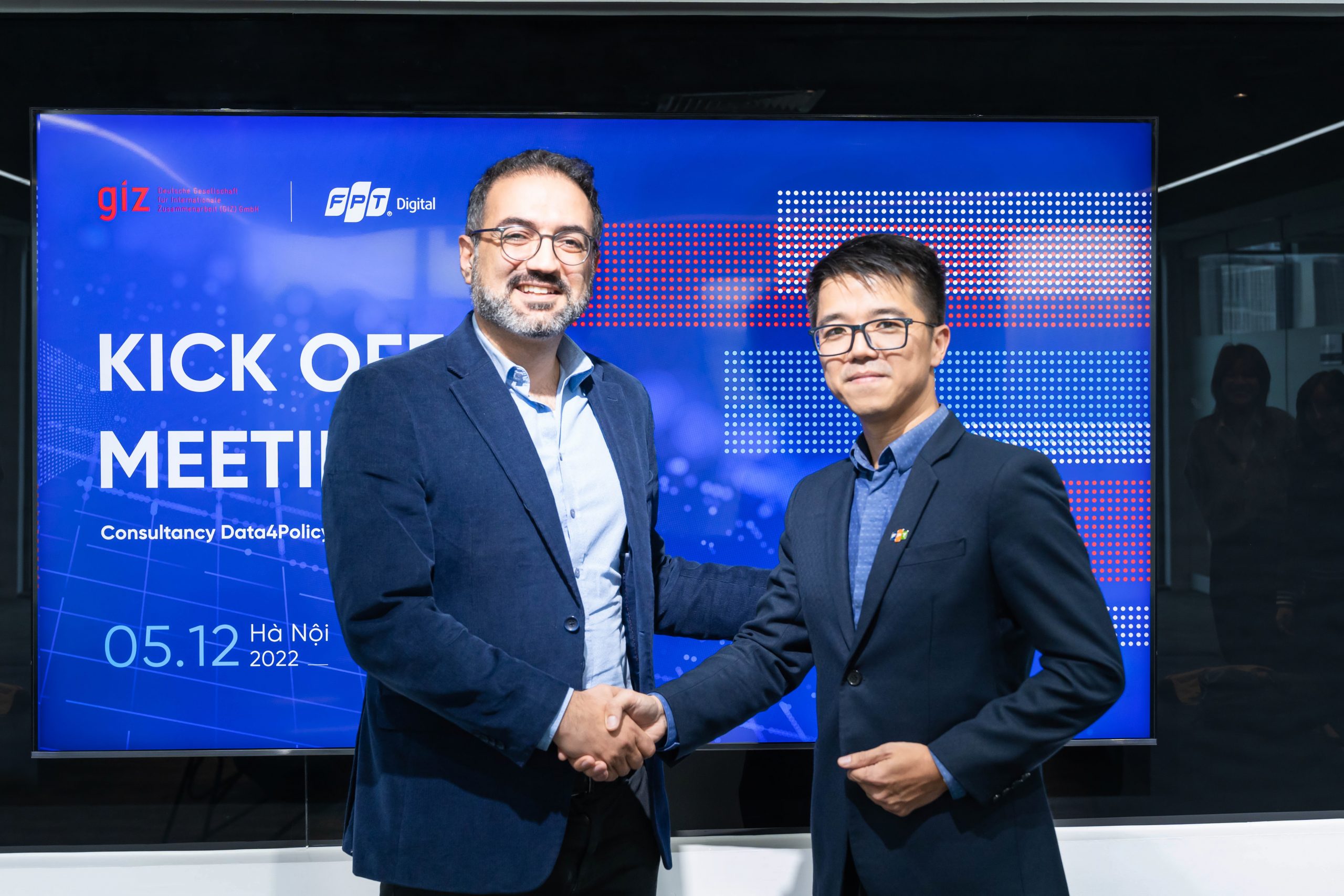 To be more specific, these data will help state agencies in planning labor resources, policies, capacity training – occupational skills for future workers. In addition, recruitment service providers can use data to increase responsiveness and efficiency for both parties: the employer and the employee. The project is expected to be implemented in 20 weeks, with funding from GIZ.
Let's take a look at some pictures from the project kick-off.