An online seminar organized by the Harvard Business School's Center for Asia-Pacific Studies with the theme of "Leadership in the Digital Age", surveying the leaders of large corporations in the world with the research focus on accelerating and empowering young people in the digital age.
On February 17, an online seminar on "Leadership in the Digital Age" was organized with the participation of senior leaders from corporations such as Google Singapore, TESSELLATION Group from Hong Kong and the Philippines or Midea Group from China FPT Corporation from Vietnam, represented by Mr. Le Hung Cuong – Chief Digital Officer of FPT Digital.
The purpose of this workshop is to survey and explore the working relationships of senior leaders with different generations in the workplace, especially with the labor force that is highly tech-savvy, i.e. gen Z.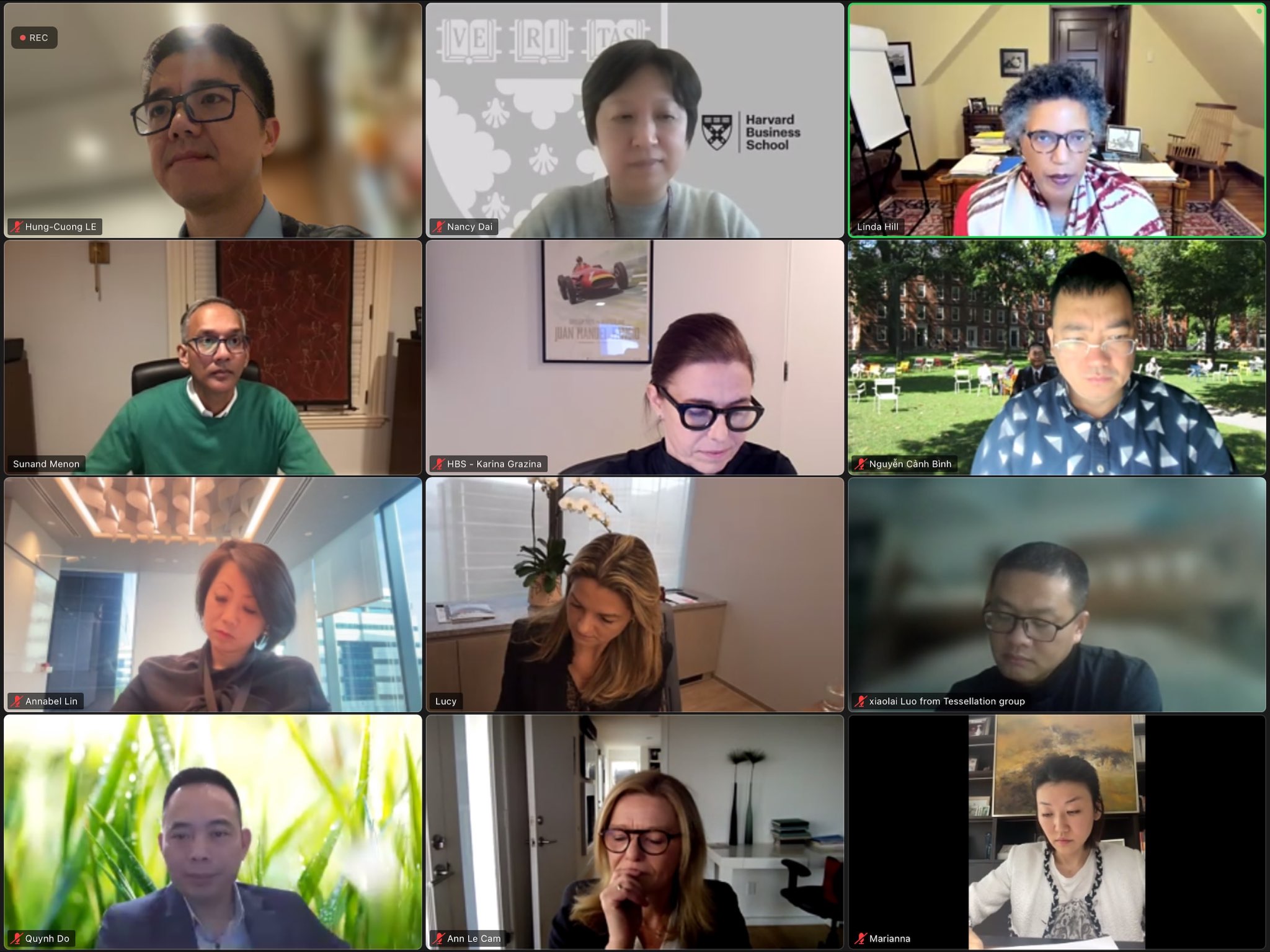 Mr. Cuong in the research seminar on "Leadership in the Digital Age" shared: "FPT is a large corporation with more than 60,000 employees, with the average age of 27 years old – the beginning of Gen Z, therefore, we always prioritize activities to develop staffs towards the most comprehensive, liberating and creative environment that aligns with Gen Z's digital culture and eliminate generation gaps in terms of perceptions and actions".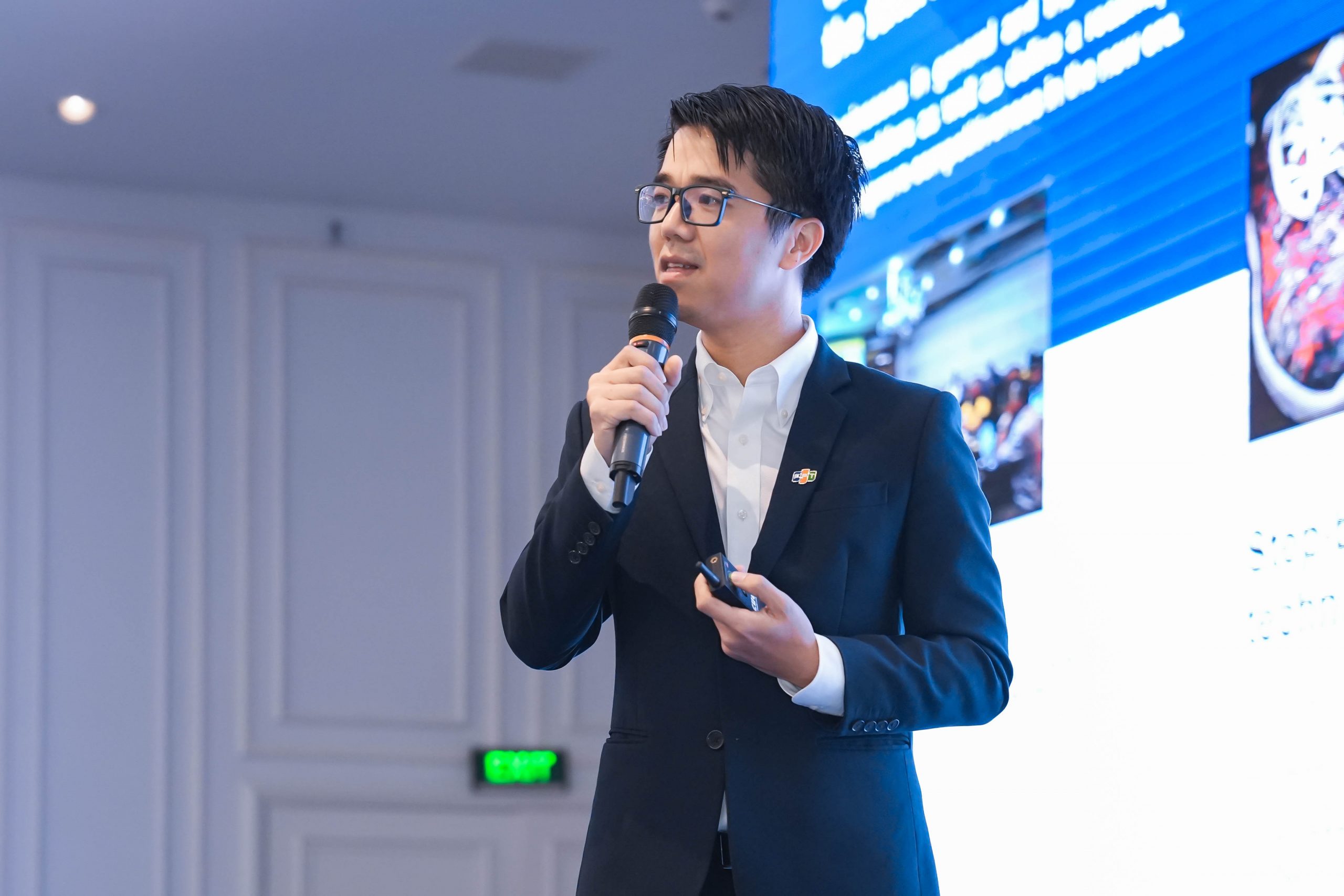 With the focus on Gen Z, the relationship between the corporation and Z generation as well as different generations at FPT is very close and there is almost no distance due to the positive and continuous programs over the years such as:
iKhiên – FPT's program of honoring FPT people's creativity with the mission of encouraging creative spirit and improving labor productivity of the corporation by utilizing the company's core strength of technology for work and daily activities; seeking for innovators who can develop products eligible for commercialization and helping to form FPT people's spirit of self-research, self-study and technology mastery. After 3 years, FPT Initiative is considered to have been successful in preserving and promoting the "Innovation Generation" of FPT Corporation.
Or a series of events for Gen Z at FPT – "Zenerations – The future of the workplace"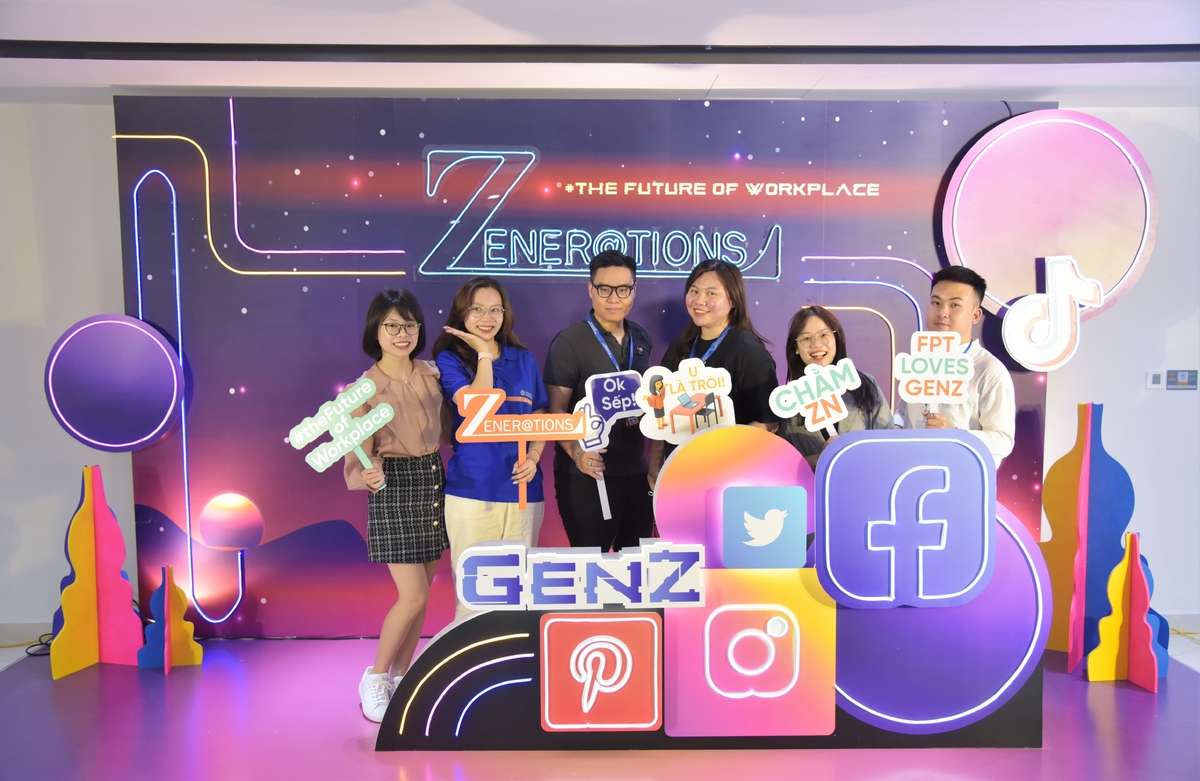 And activities such as the Master – Disciple program, which connects the generation of GenZ disciples with the corporation's masters in order to blur the generation gap in terms of thoughts and actions, and young disciples can share their own difficulties with masters to seek resolution.
Aside from the factors and questions surrounding promoting and empowering young generations toward development and innovation, the panelists raised additional discussions on topics such as:
How does remote or on-site work affect one's leadership style and relationship with employees – particularly with Gen Z? How have data analytics and other digital tools affected relationships and workplace dynamics? What has changed about leadership? And what personal and emotional aspects are encountered when studying a leadership alternative?