In Vietnam Footwear Summit 2023, Mr. Le Hung Cuong – Chief Digital Officer & Partner at FPT Digital gave a speech on exploring the potentials and opportunities of the Footwear industry with data ecosystem. The event is hosted annually by the Vietnam Leather – Footwear – Handbag Association with the participation of many experts and government officials.
The conference focused on trending topic of footwear industry such as sustainability, digital transformation initiatives in designing, supply chain and manufacturing. Through seminars and group discussion with industry experts, businesses will gain a better understanding of Vietnam's leather and footwear industry and get updated about development trends.
At the event, Mr. Le Hung Cuong – Chief Digital Officer & Partner at FPT Digital recapped the picture of Vietnam's footwear industry in 2022 on 04 main aspects: Production capacity, Workforce, Raw materials and Technology application.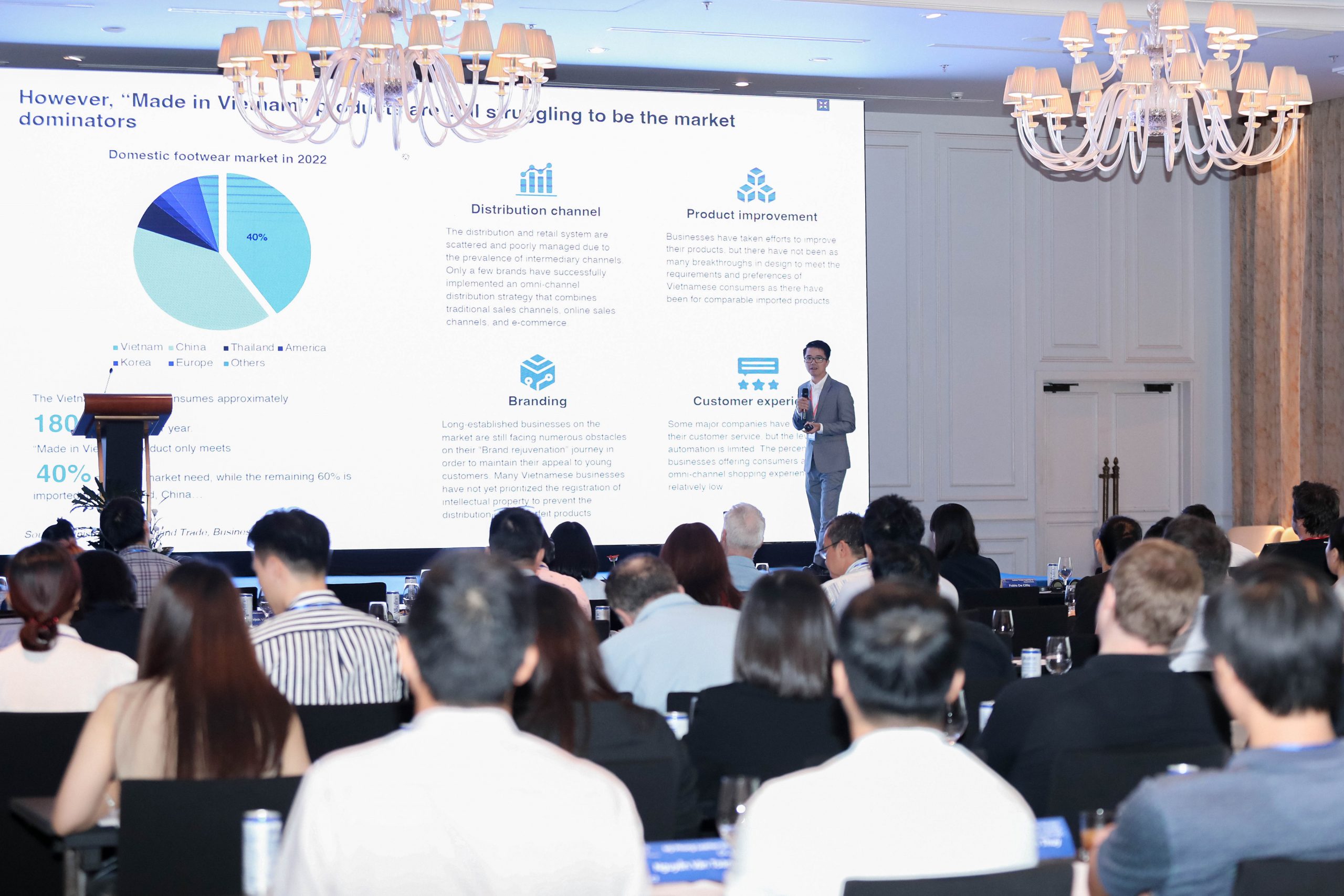 Mr. Cuong also affirmed that although Vietnam maintains its position as the country with the second-largest export sales of footwear in the globe in 2022 (only behind China), "Made in Vietnam" products are still struggling to be the market dominators. Therefore, exploiting the data ecosystem in the footwear industry will be the key to open potential businesses.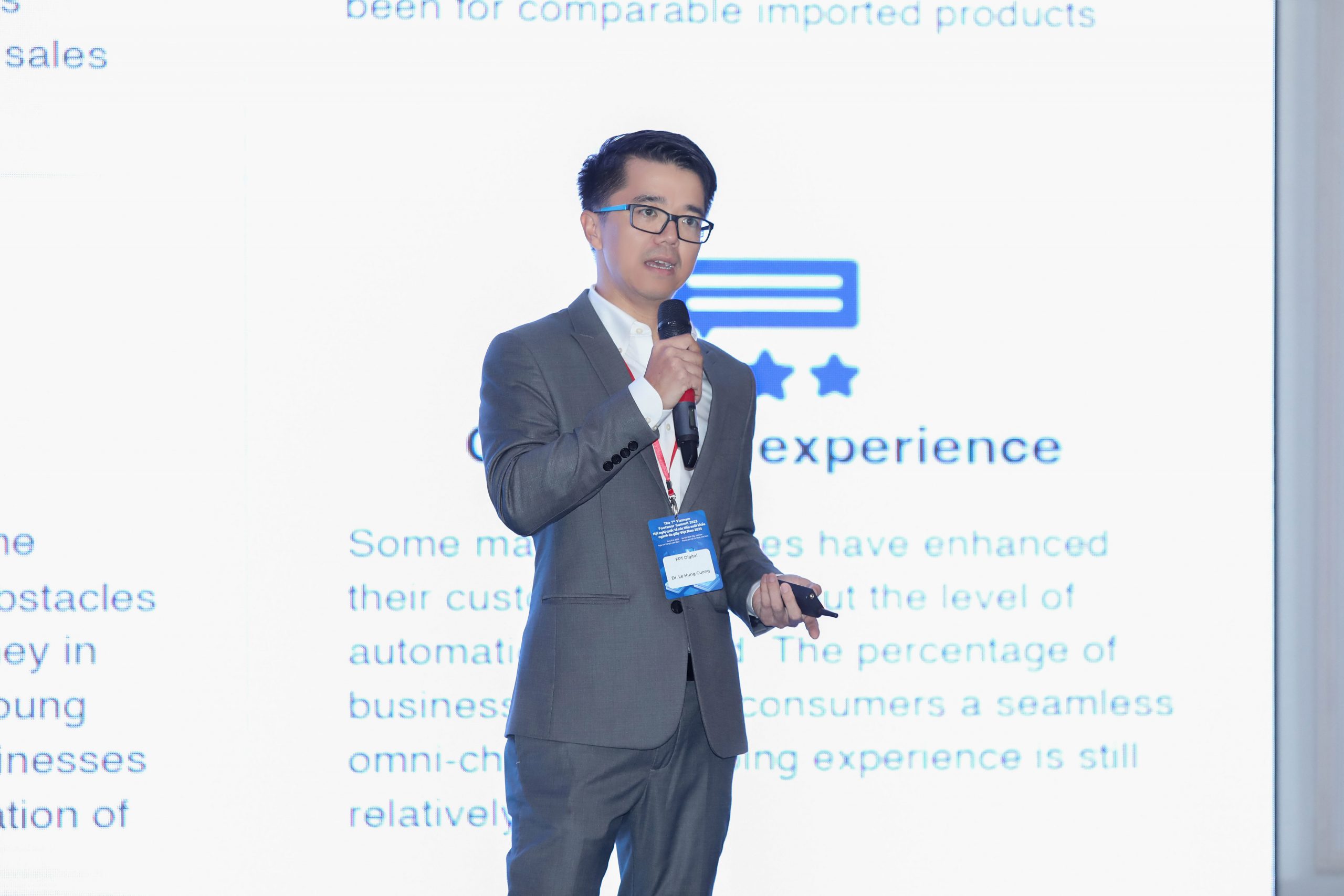 To get ready for the data ecosystem, enterprises should take notice of establishing a regulatory framework and common standards. Simultaneously, businesses should enhance IT system and build digital talent team that ready for the transformation. Promoting the cooperation between data providers is an important aspect for businesses to start exploiting data ecosystem.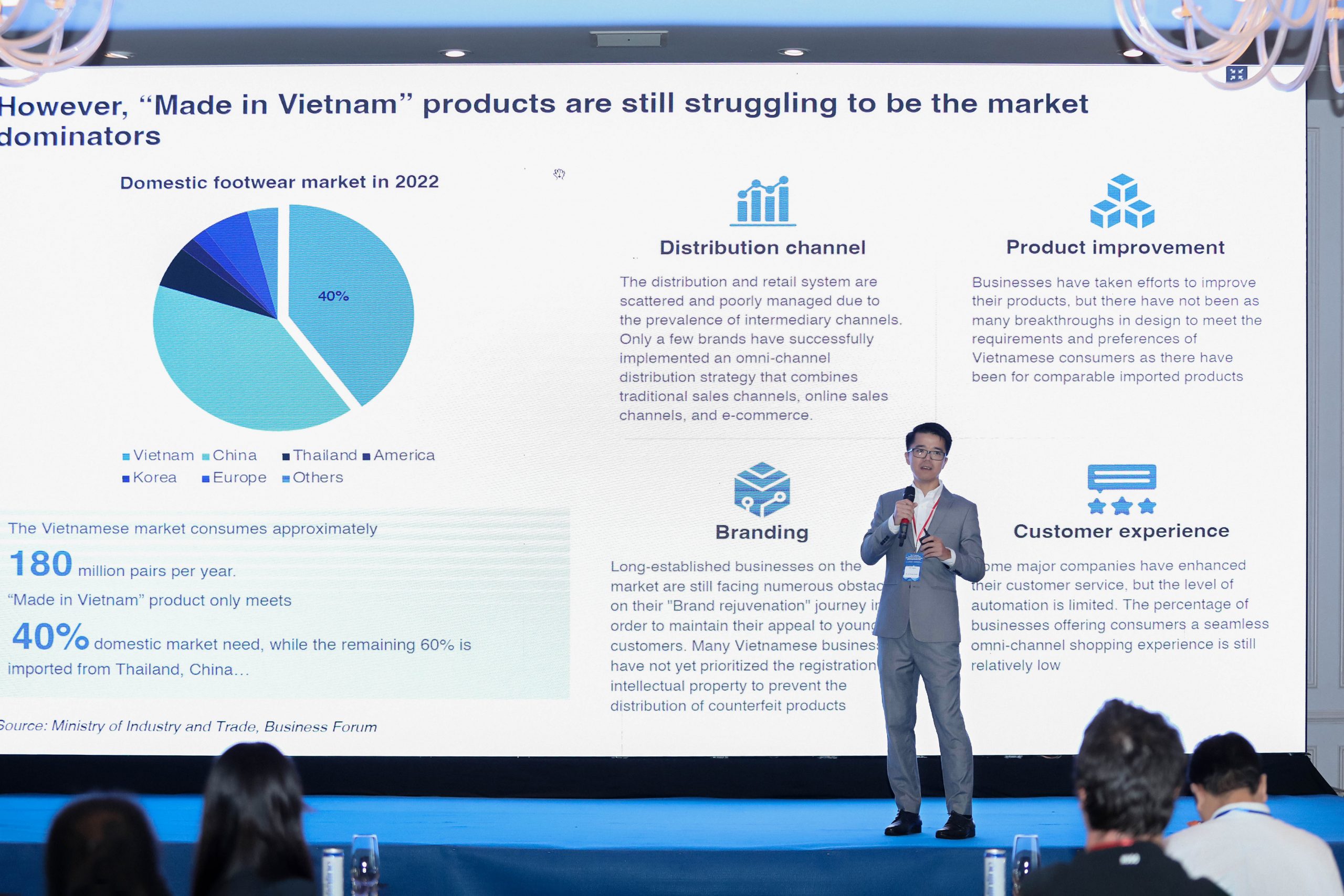 Amor and Rakuten are two best cases that successfully maximised the potential of data. The research and simulation of these brands' entire connected ecosystems provided new perspectives to businesses at the conference.