FPT Digital has accompanied the Southern Gas Trading Joint Stock Company (Gas South) to build a digital transformation roadmap focused on operational excellence, with the vision to create sustainable development with a new capacity.
On December 1st, 2022, FPT Digital officially transferred the results of the Digital Transformation Consultation project to Gas South. This is a promising start for Gas South to enter the digital evolution officially.
The Digital Transformation trend has been appearing in different fields, such as e-commerce, finance, banking, education, tourism, logistics, manufacturing, etc… Acknowledging the trends and benefits of Digital Transformation, leaders of Gas South decided to speed up the Digital Transformation process to enhance business operations efficiency. Gas South has since achieved many achievements, from improved productivity to lowered costs after 2 years of reengineering.
Gas South's Digital Transformation strategies aim to optimize the production capacity and develop digital human resources and execute sustainable goals. Mr. Nguyen Ngoc Luan, General Director of Gas South, affirmed that implementing the Digital Transformation roadmap will be a breakthrough in combining human abilities with advanced technology.
FPT Digital consulted Gas South with a Digital Transformation roadmap with the view to promote operation and management efficiency through the power of Digital Transformation. These outstanding transformation results will help Gas South to excel in all aspects, to encourage stronger growth.
Gas South's Digital Transformation Roadmap
Mr. Vuong Quan Ngoc, Consulting Director shared: "FPT Digital has conducted a complete and detailed survey across departments of 5 branches and 1 subsidiary company, to have a comprehensive and multi-dimensional view of the current operation of Gas South. Through the survey process, FPT Digital has recognized Gas South's problems, challenges, desires, and opportunities for improvement in governance and management."
The survey results of FPT Digital have provided a panoramic view of Gas South's operating status and information technology system, helping to build an optimal Digital Transformation roadmap toward the goal of streamlining operations and increasing efficiency for the company.
The Digital Transformation Roadmap developed by FPT Digital together with Gas South includes 11 digital initiatives, of which 8 are aimed at digitizing business segments and 3 initiatives to improve information technology infrastructure. All digital initiatives are built according to FPT Digital's set of evaluation criteria, the degree of impact from direct to indirect, the wide ability of one or more units in the company, and the level of how easy they are to carry out. Each digital initiative is assigned a specific development time frame with goals for each phase.
Therefore, the digital transformation roadmap has been built optimally, not only solving practical problems from the survey results but also bringing new values to the company in the short, medium, and long term. Through the process of developing a roadmap, the leadership and management staff can identify internal problems and exploit the potential that new technology can bring to the company.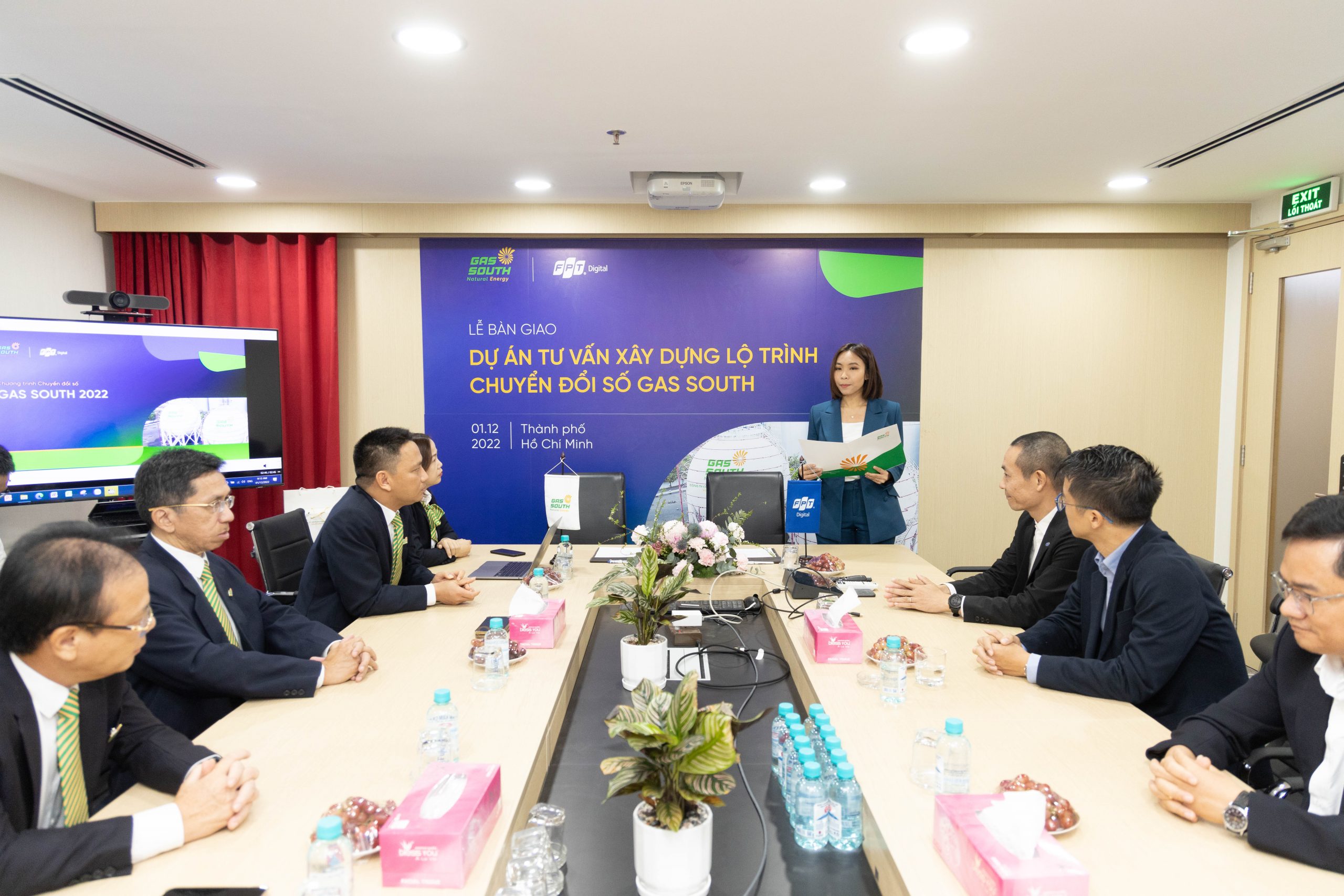 In the near future, when the roadmap is put into practice, all employees of Gas South can recognize the goals and benefits brought by the Digital Transformation program in all areas: administration, operations management, production output, and other functional departments.
Toward the goal of sustainable development
Following the consultation from FPT Digital, to ensure the success of the Digital Transformation program, Gas South has established an IT department and a Digital Transformation committee, which are directly managed by the company's leaders. The Digital Transformation Board will manage and implement all digital initiatives in the roadmap, ensure stable resources, and promote cooperation and commitment for a successful Digital Transformation program.
With the synchronous solutions of Digital Transformation at all levels, closely following the set targets, when completing the Digital Transformation process, Gas South is expected to significantly increase production and business efficiency. Rapid growth expectations will be possible when more than 90% of administrative data is digitized and seamlessly connected to help all levels make timely decisions based on complete and real-time data. In addition, over 60% of operations will be digitized for daily core operations, helping to increase labor productivity, reduce manual tasks, and actualize Gas South's future business orientation.
Successful digital transformation not only helps to reduce operating costs and optimize labor productivity, but also helps Gas South to nurture the spirit of innovation and creativity, build a digital culture in the organization, and form talented human resources – the strategic resource in Gas South's sustainable development plans. Each unit in the company has to promote the spirit of creativity, master technology, encourage research, and have many creative solutions right at their units, contributing to the success of Digital Transformation on a company-wide scale.
Let's take a look at some pictures from the ceremony.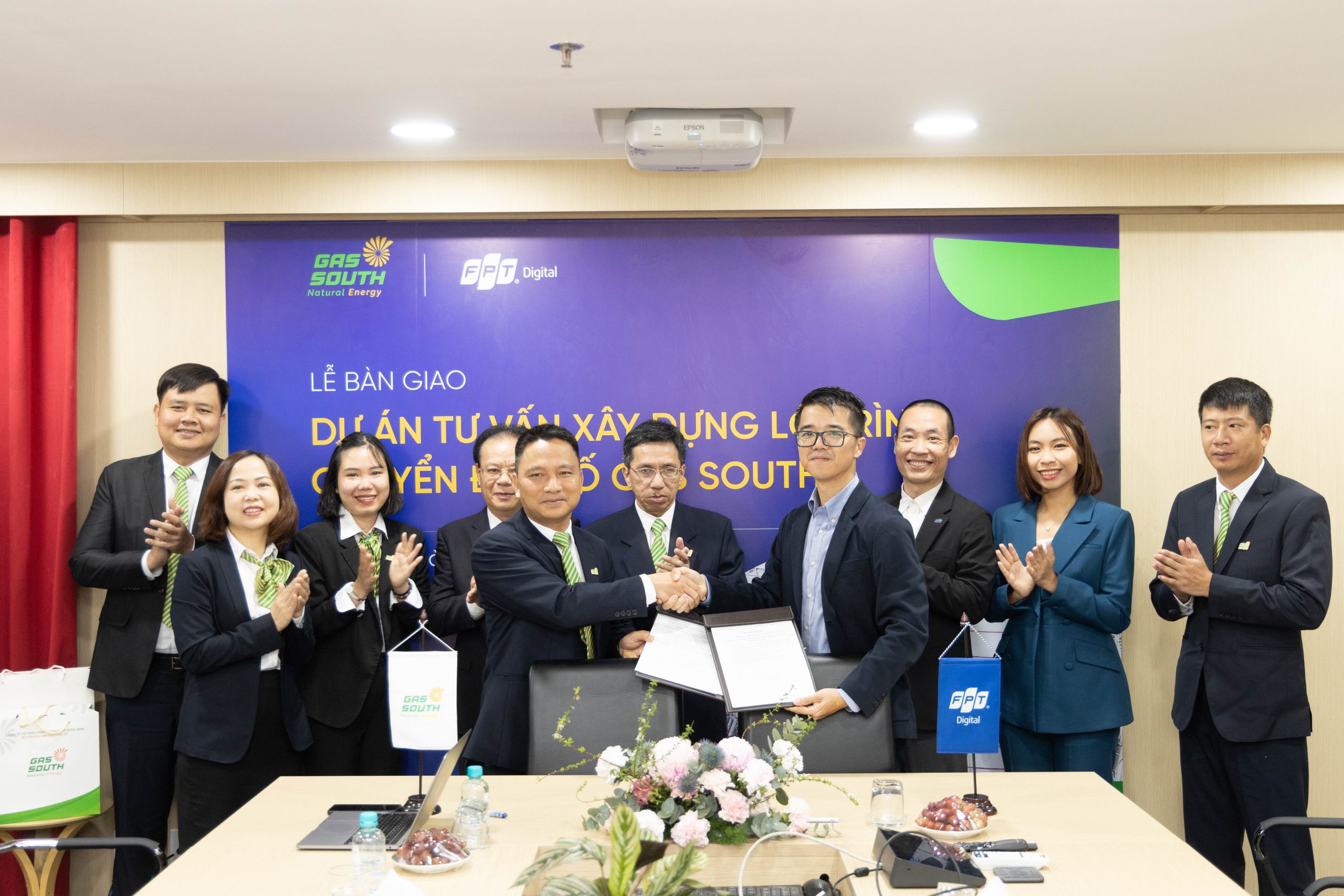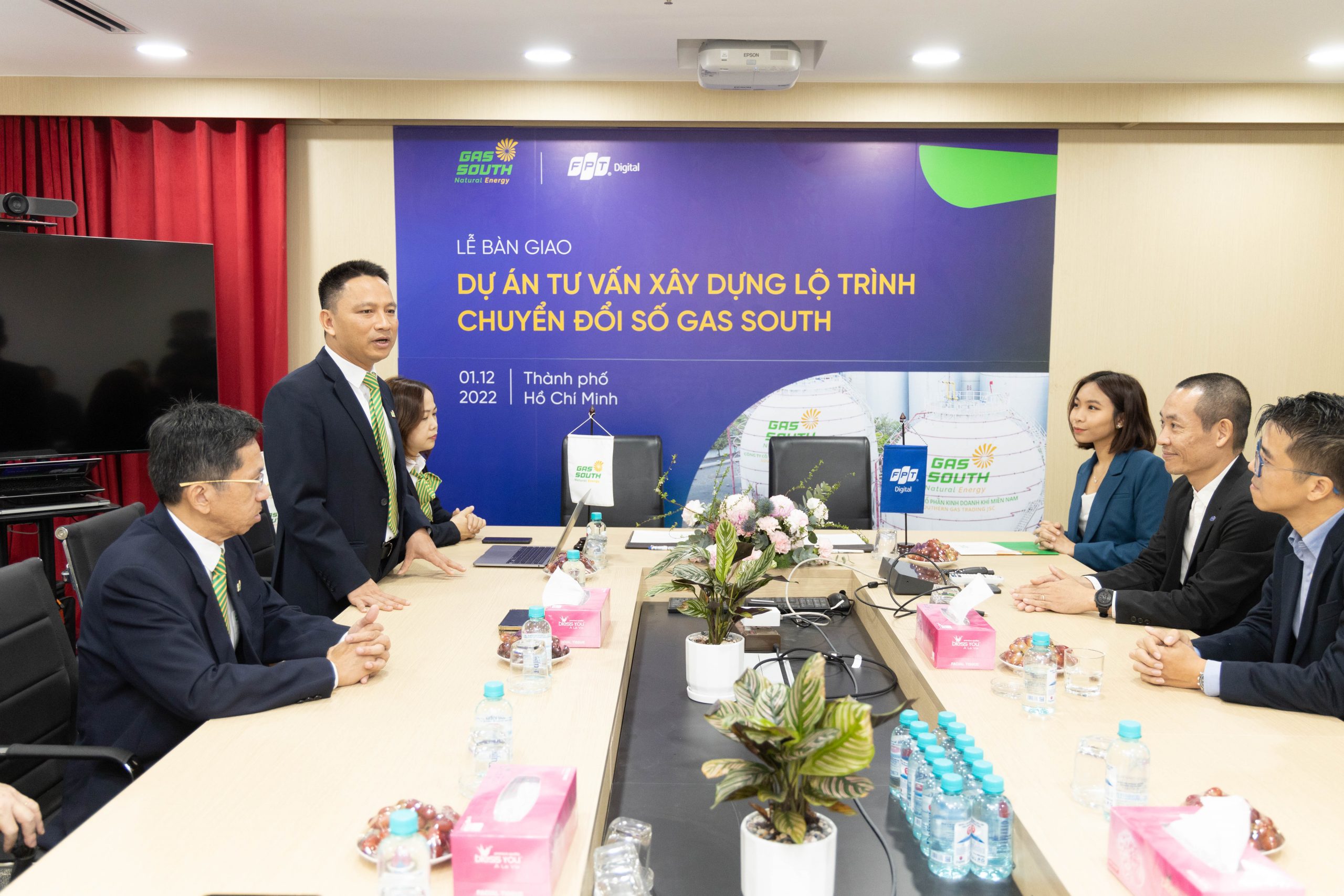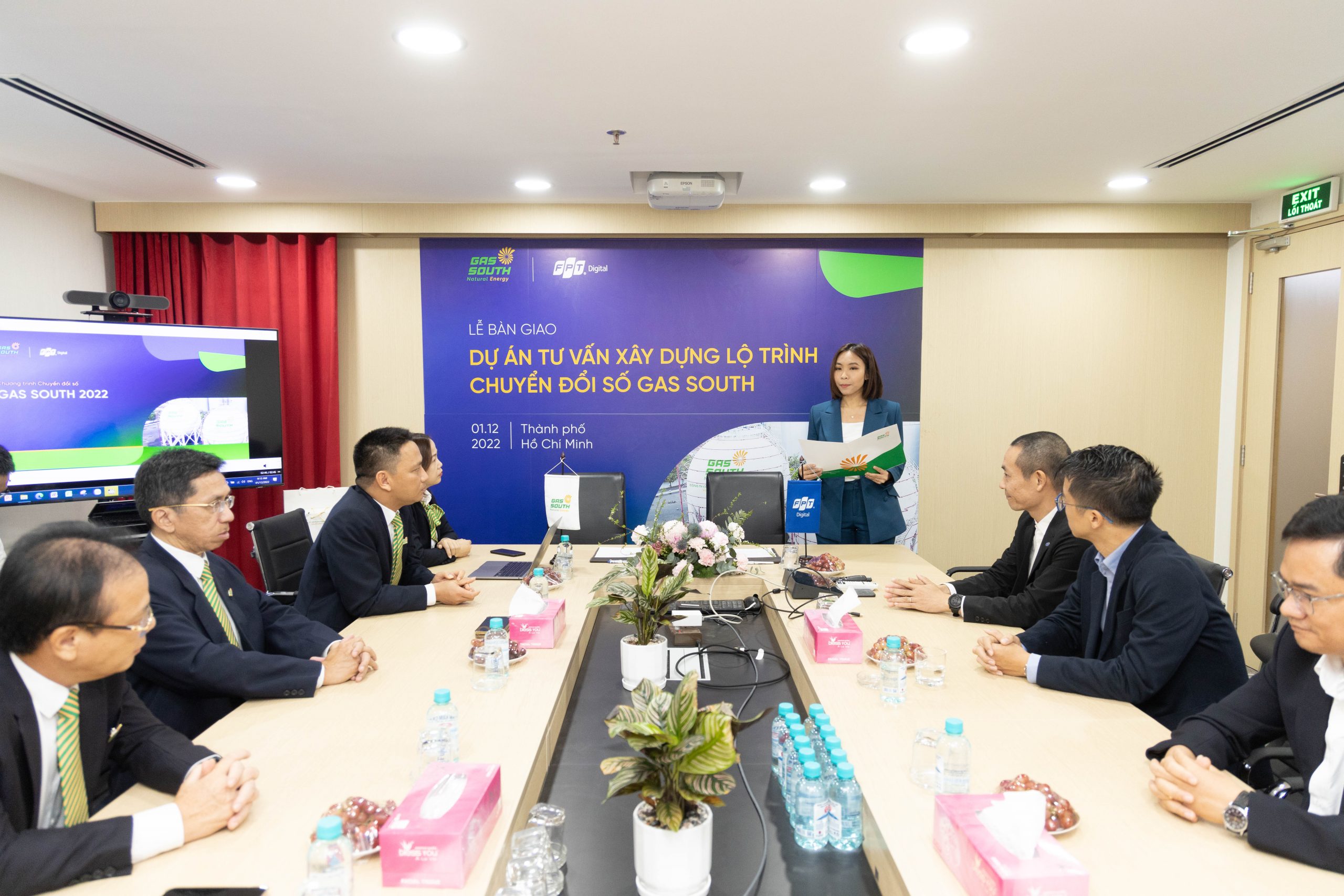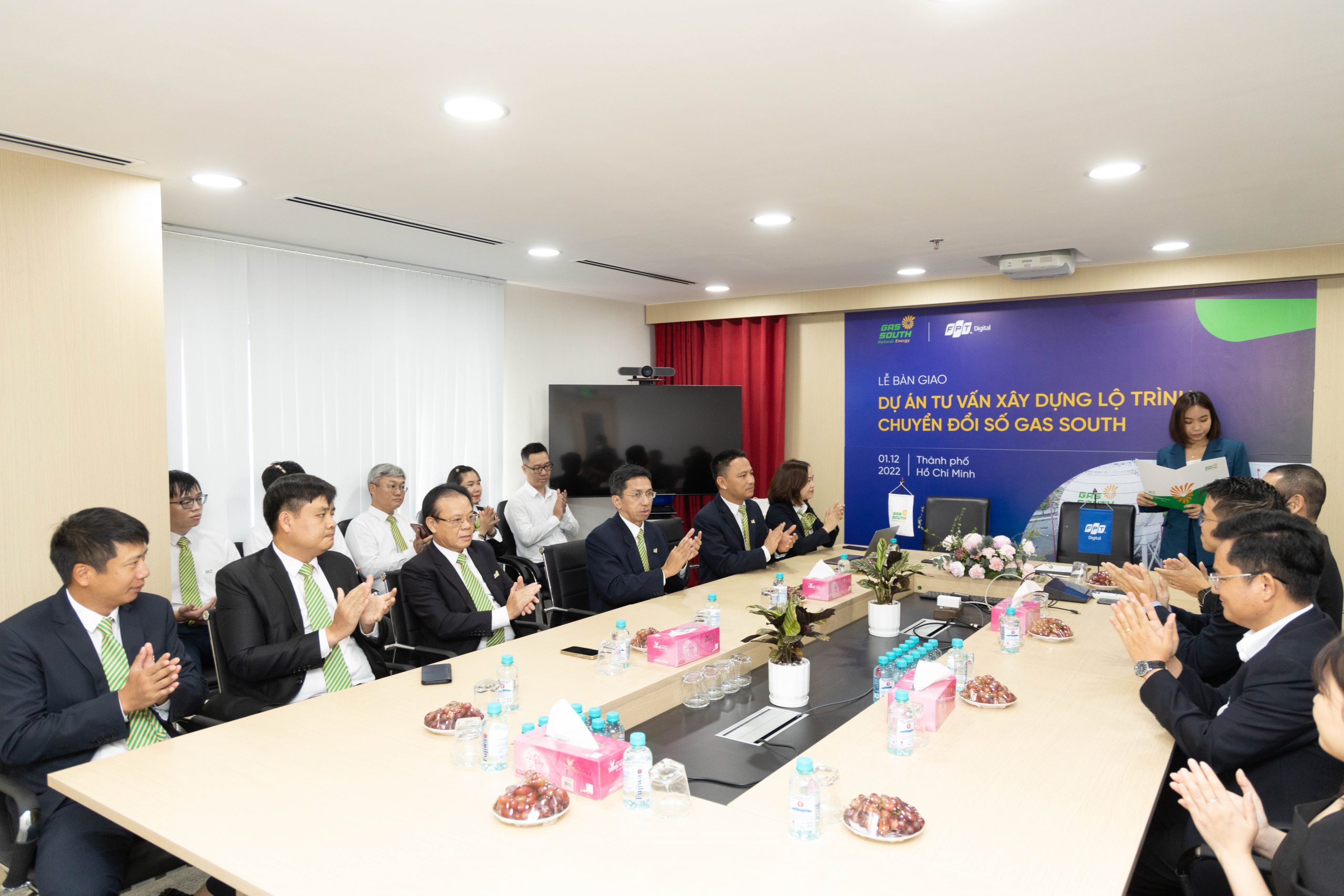 Source: ICT News