On June 20, in Hai Phong, Vietnam, Vietnam Container Shipping Joint Stock Company (Viconship) and FPT Digital officially kicked off the developing digital transformation strategy project. This ceremony showed Viconship's determination to become a world-class logistics and port service provider.
Vietnam Container Shipping Joint Stock Company (VICONSHIP) was established on July 27, 1985, and was one of the first state-owned enterprises to provide container shipping services at that time. In 2002, the company was equitized and became a joint stock company. In 2008, the company was officially listed on Vietnam stock market with the stock code VSC. Over 30 years of construction and development, Viconship has now become a joint stock company with 10 subsidiary units and 2 affiliated companies. Viconship is being one of the leading seaport operators and service providers in Vietnam's leading professional logistics-supply chain.
Viconship is currently accelerating the comprehensive digital transformation journey. The board of directors identifies digital transformation as the key strategy, in which building a suitable digital transformation roadmap for the company is an urgent task. Viconship takes the next stage by developing of a digital transformation strategy. In collaboration with FPT Digital, Viconship will design a digital transformation road map suited to the orientation and characteristics of the Viconship's development.
FPT Digital, a subsidiary of FPT Corporation, is a Vietnam pioneer in the field of digital transformation consulting. FPT Digital obtains extensive experience from consulting many large enterprises on planning the digital transformation journey, helping businesses quickly seize opportunities and discover new values by utilising digital technology to its maximum potential. FPT Digital accompanies with Viconship to achieve successful milestones on the digital transformation journey.
The digital transformation strategy for Viconship is based on the FPT Digital Kaizen methodology. FPT Digital Kaizen's approach was designed based on nearly 30 years of actual expertise in implementing IT projects for global partners. FPT Digital Kaizen ensures specificity and ease of implementation by incorporating a portfolio of digital initiatives with functions to solve difficulties and challenges throughout the value chain from supply – production – distribution, business processes and interactions between departments, companies, subsidiaries, affiliates, and so on.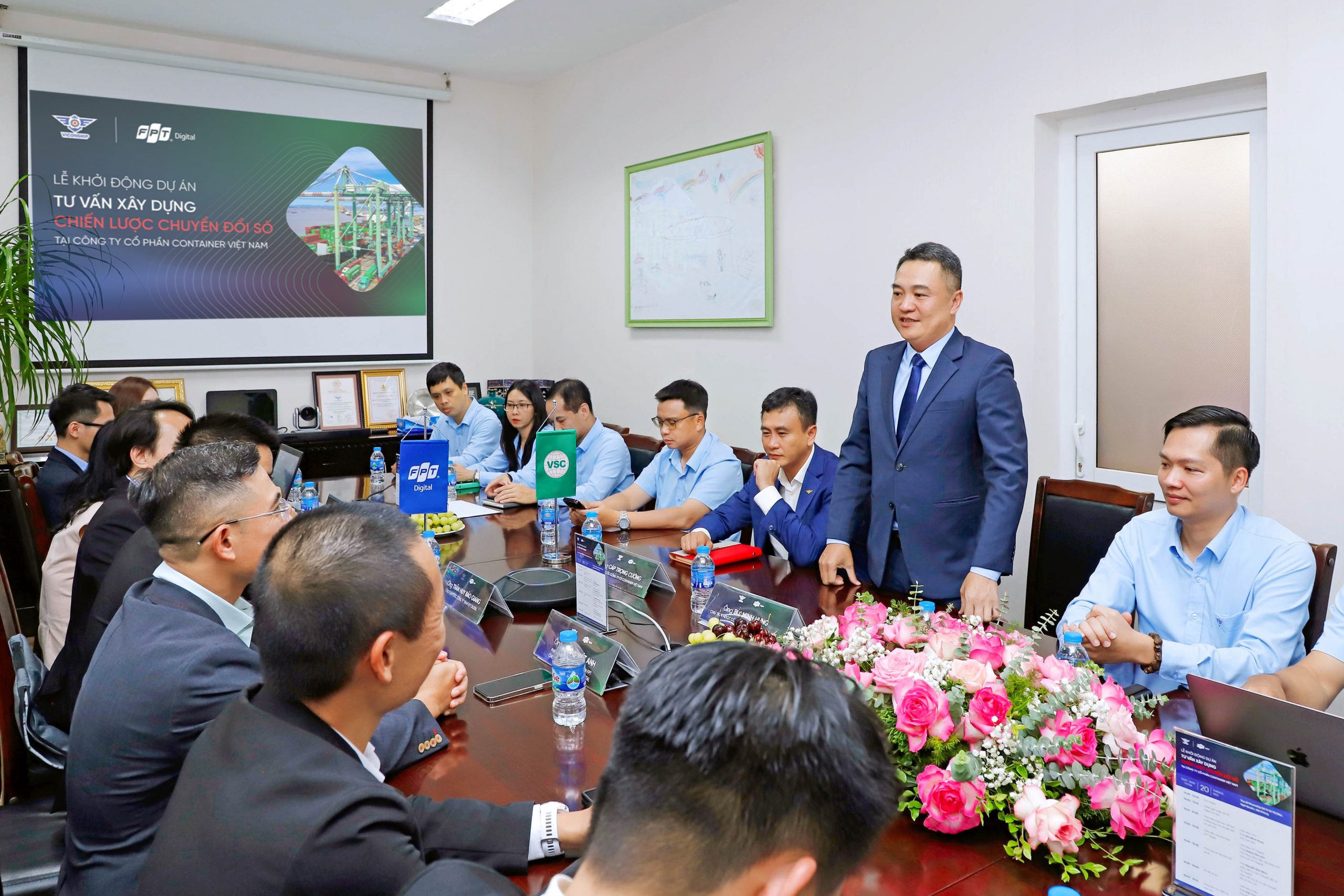 The project will contain elements for assessing the current status as well as developing a digital transformation strategy. As a first stage, FPT Digital will evaluate the level of digital maturity across all Viconship activities, including 06 primary categories: Strategy; Client; Operate; Culture; Technology; and Data, as well as 25 subcategories with a total of 139 criteria. FPT Digital determines the chart of digital maturity level and orients the priority initiatives based on the evaluation results. FPT Digital will provide advice on developing a digital transformation strategy and roadmap, which will include: determining digital transformation strategic goals; developing a feasible digital initiative; and providing a roadmap for Viconship's digital transformation in the short, medium, and long-term journey.
This roadmap is always aligned with the company's ability and potential; establish the structure of the digital transformation committee and digital culture development plan… and collaborate in organising handover activities, guiding, and training to implement the digital transformation roadmap.
Mr. Cap Trong Cuong, Viconship's General Director, established that Viconship's digital transformation program will be implemented across all levels of employees, with a specialised and knowledgeable core team. The signing session at the ceremony has been successfully implemented in digital form.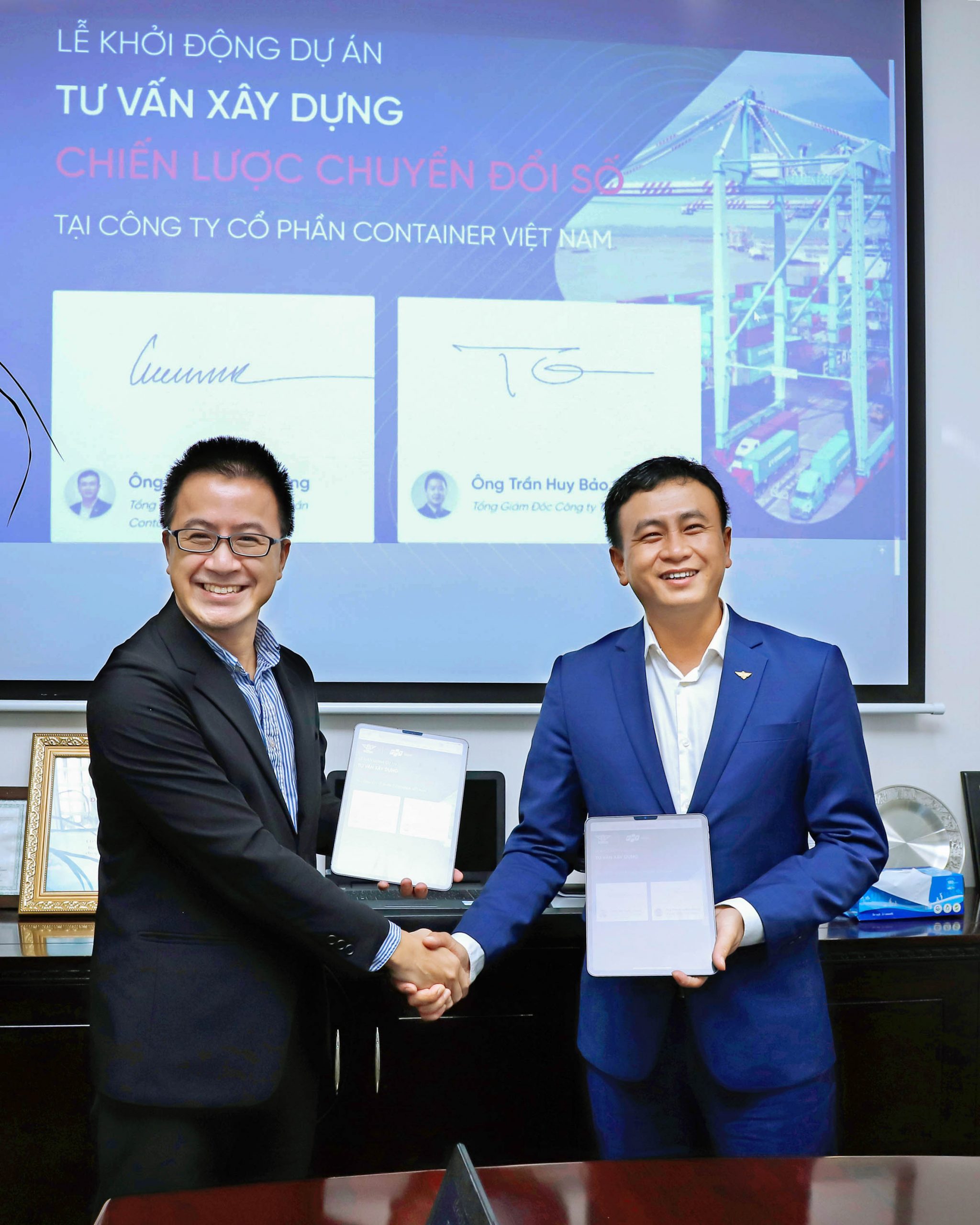 Leaders of both parties agreed that the digital transformation project has stringent and diverse requirements on content and workload. As a result, mutual commitment to fully committing hearts, minds and hands-on experience is essential to ensure the project's success.