At the Sao Khue Awards 2023, April 28, 2 services of FPT Digital were awarded the Sao Khue title by the Vietnam Software and Information Technology Services Association, including Digital Transformation Training Service (under the Information Technology Training category.); Digital Maturity Assessment and Current State Evaluation Service (under the Digital Transformation category);
FPT Digital's Digital Transformation Training Service uses the PX+ framework to ensure effectiveness in building a digital culture with Overview Training, Internal Communication Training, and Digital Transformation Model Training.
This Digital Transformation Training Service helps businesses build a stable Digital Culture to ensures the synchronization between the three pillars of Business – Technology – People throughout the digital transformation journey.
Each year, FPT Digital provides more than 1500 hours of digital transformation Overview training to over 1,000 middle management leaders across departments, and creates more than 250 digital initiatives. FPT Digital's training services help businesses discover key personnel and support them to approach new methods and practices as well as sharing successful lessons from worldwide and Vietnamese companies
In the digital transformation process, human plays a leading role by directly participatingx in activities, from planning the roadmap to the implementation. Therefore, the most common barriers to digital transformation are mostly related to human factors. At the moment, more than 70% of businesses have failed in digital transformation as they mainly invest in new technology, but neglect the need to transform their people.
To tackle these barriers, businesses need to transform simultaneously their personnel and technology. In particular, personnel transformation means businesses have to change their awareness of the value of technology, their belief in technology application, digital knowledge, digital skills and digital capabilities.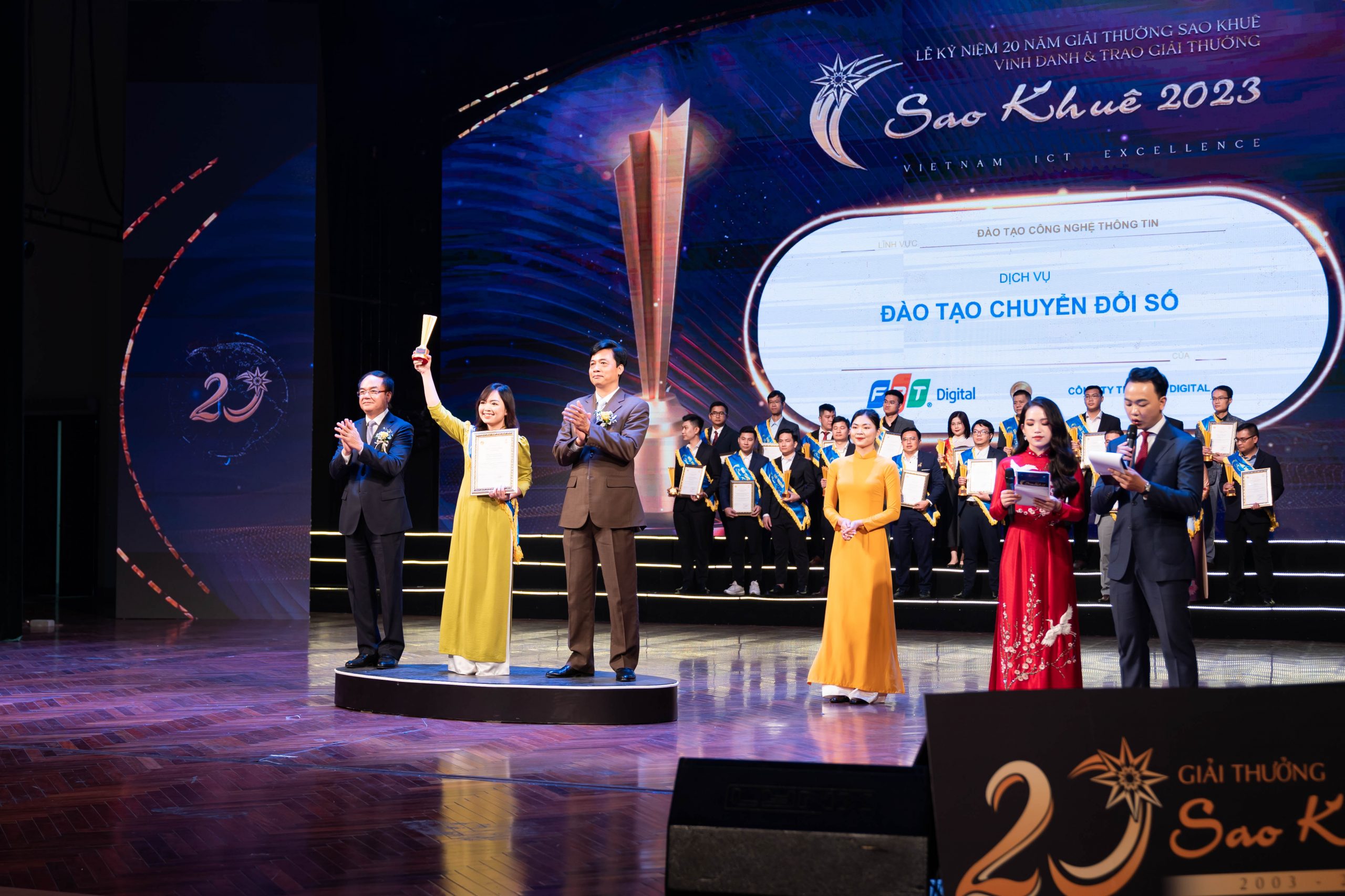 According to FPT Digital Kaizen™, a digital transformation methodology, Dr. Le Hung Cuong – Deputy General Director of FPT Digital, shared that human transformation is continuous and should be done at once with the digital transformation process, which includes: Incubation, Diffusion and Maintenance. Incubation is the first stage when businesses remove barriers related to awareness and start to build commitment and trust for the digital transformation strategy within the organization. Senior and mid-level leaders who are at the forefront of digital transformation should take the lead in this step. Next, in the Diffusion stage, leaders play an important role in guiding their employees, sharing the necessary knowledge, understanding, skills, and capabilities to implement digital transformation. Retention is the last stage after human transformation is in sync with the digital transformation process.
To go through each stage smoothly, businesses need to build a consensus human resource with a high determination for digital transformation, there are many approaches businesses can take such as building a flexible digital culture through continuous training, extensive communication or setting up an appropriate organizational model. However, conducting training to provide an overview of the digital transformation program will be a perfect first step to kick off. In that way, personnel will have a clear understanding of the objectives and be aware of their role in the roadmap. Training here also plays a role in communicating and imparting knowledge and potentials that digital transformation can bring to organizations and to themselves. An effective training course will create connections and direct interactions, implementing theory to practice on the problems and opportunities that are currently happening in each stage, department and in the business.
"Many senior managers at enterprises have agreed with us that overview training sessions are valuable, helping their departments to understand strategies, goals, and roadmaps; understand what platforms need to be deployed, what solutions to transformation, thereby helping them connect with each other and share the same vision of digital transformation," said Mr. Le Hung Cuong.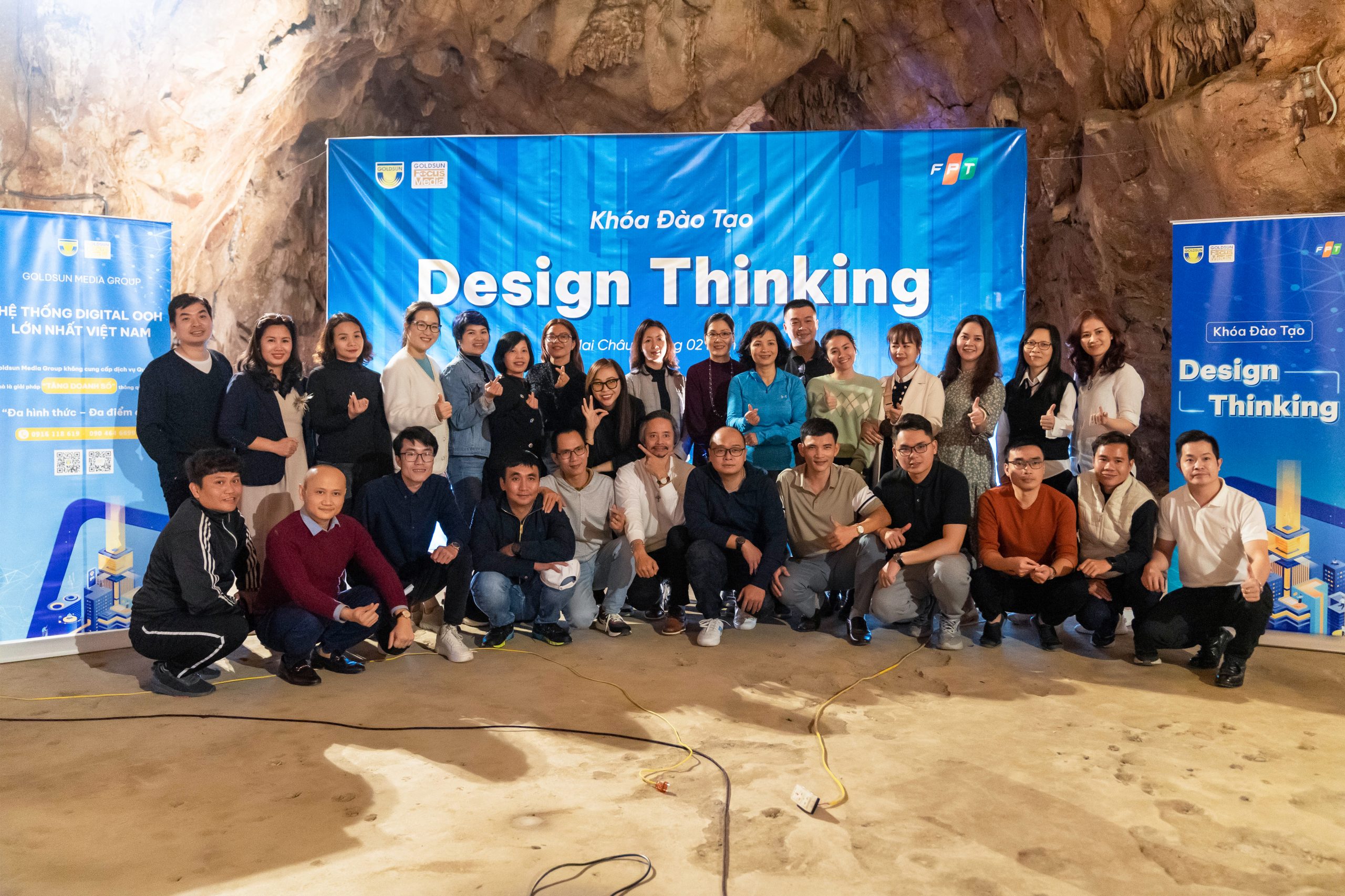 Recently, Goldsun Media, with the support of FPT Digital, organized a training course called "Design Thinking" for their key personnel. This is one of the contents from the training series to improve digital capabilities for personnel during digital transformation. The training course covers various useful topics such as an overview of design thinking; Understanding empathy; Methods for identifying problems and searching for ideas; Choosing ideas, making prototypes and summarizing… . These will help the company develop excellent digital experiences for customers.
Ms. Tran Thi Thanh Van – Deputy General Director in charge of digital transformation and Marketing – was pleased with the results: "Over the years, we have continuously invested in training. But this is the first course that truly focuses on assisting digital transformation and strategic changes in the future, especially when digital transformation sometimes requires stepping out of one's comfort zone. Personally, I think the course is very helpful in changing the minds of managers and once again rekindling the spirit of "Think differently of the old issues" of the Goldsun Media team."
In participating in the course, Goldsun Media's management staff said they had "harvested" many things, such as the mindset of understanding new and multi-dimensional customers; methods for team bonding and promoting inter-departmental capacity; innovation of the company's products and services… Mr. Dao Duy Hien, director of the Northern locations said: "This course is very valuable, it helps to improve the problem-solving capacity of employees. First is to identify the problem correctly, dissect in detail where the problem lies, then come up with the right solution. This is one of the key points to improve the capacity of digital human resources, helping the digital transformation to succeed."
Take a look at some photos from the awards ceremony: