On September 6, 2022, at New World Saigon Hotel, a Kick-off Ceremony for the "Consulting and Planning a Digital Transformation Roadmap" project and "Sharing Orientation to Implement Digital Transformation" seminar was held by Southern Gas Trading Joint Stock Company (Gas South) at Gas South under the cooperation with FPT Digital Consulting Company.
The seminar was attended by nearly 100 employees from the company's office block as well as mid-level and higher managers from the Units. The seminar was also streamed live to branches and member companies. The event signifies a new era in which the entire Gas South will officially join the digital revolution with the assistance of FPT Digital, a pioneer in Digital Transformation under FPT Corporation.
Mr. Nguyen Ngoc Luan – General Director of Gas South shared at the event about the company's goals and orientation of the Digital Transformation process, emphasizing the process and investment in human resources, which is towards the company's sustainable development goals. He affirmed that participating in the digital revolution will be a breakthrough in combining human capabilities with advanced technologies. This will help Gas South improve in all aspects to promote stronger growth.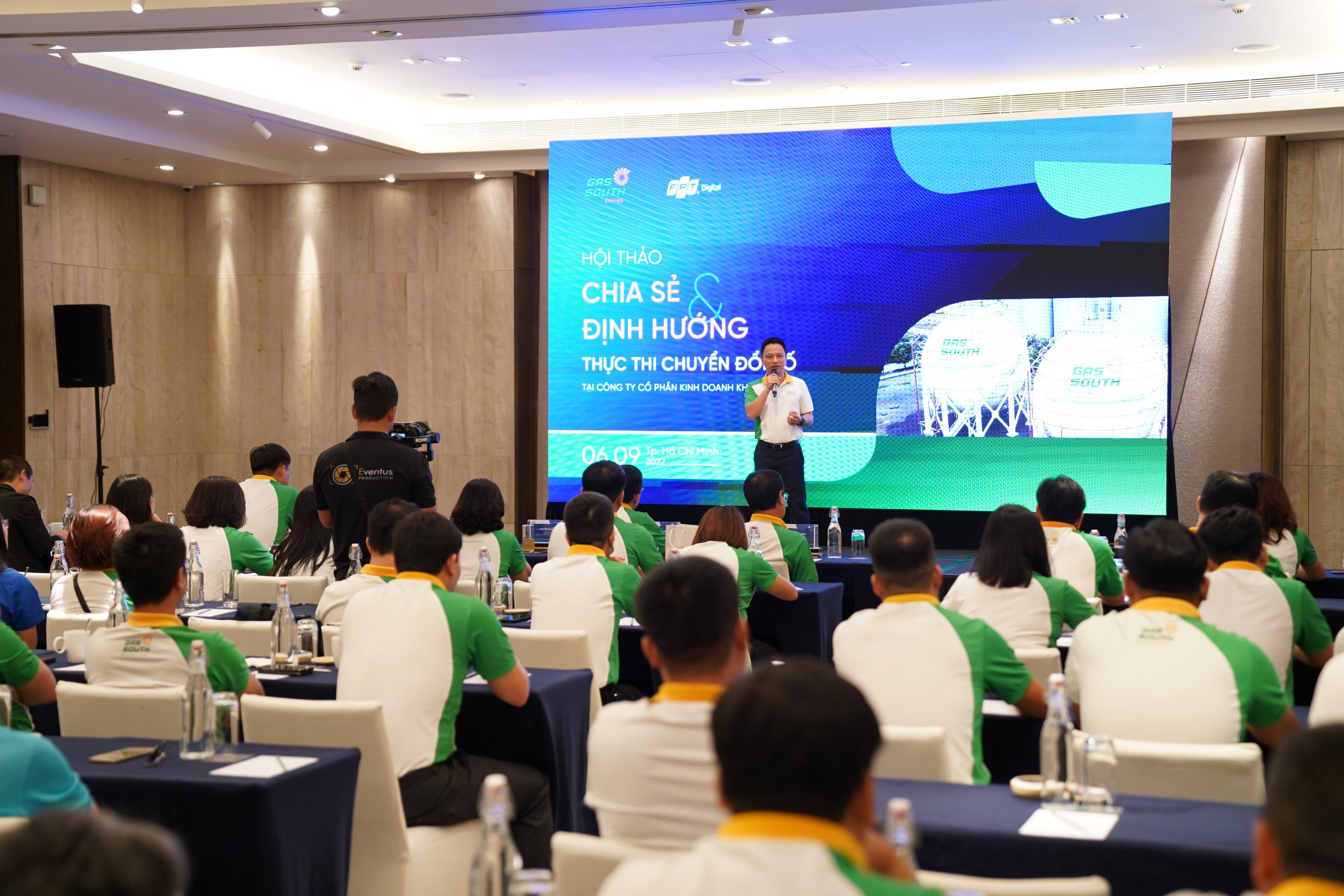 During the event, Mr. Dang Van Vinh – Deputy General Director of Gas South, Head of the Steering Committee for Digital Transformation had a few messages to all employees of the Company: "I believe that having dynamic, creative features, and sensitivity to science and technology, Gas South is expected to be one of the leading units in Digital Transformation. I hope that all officers and employees can absorb the new knowledge and become more creative, quickly adapting to new conditions, and most importantly, always desire to contribute and dedicate to the common development of the Company."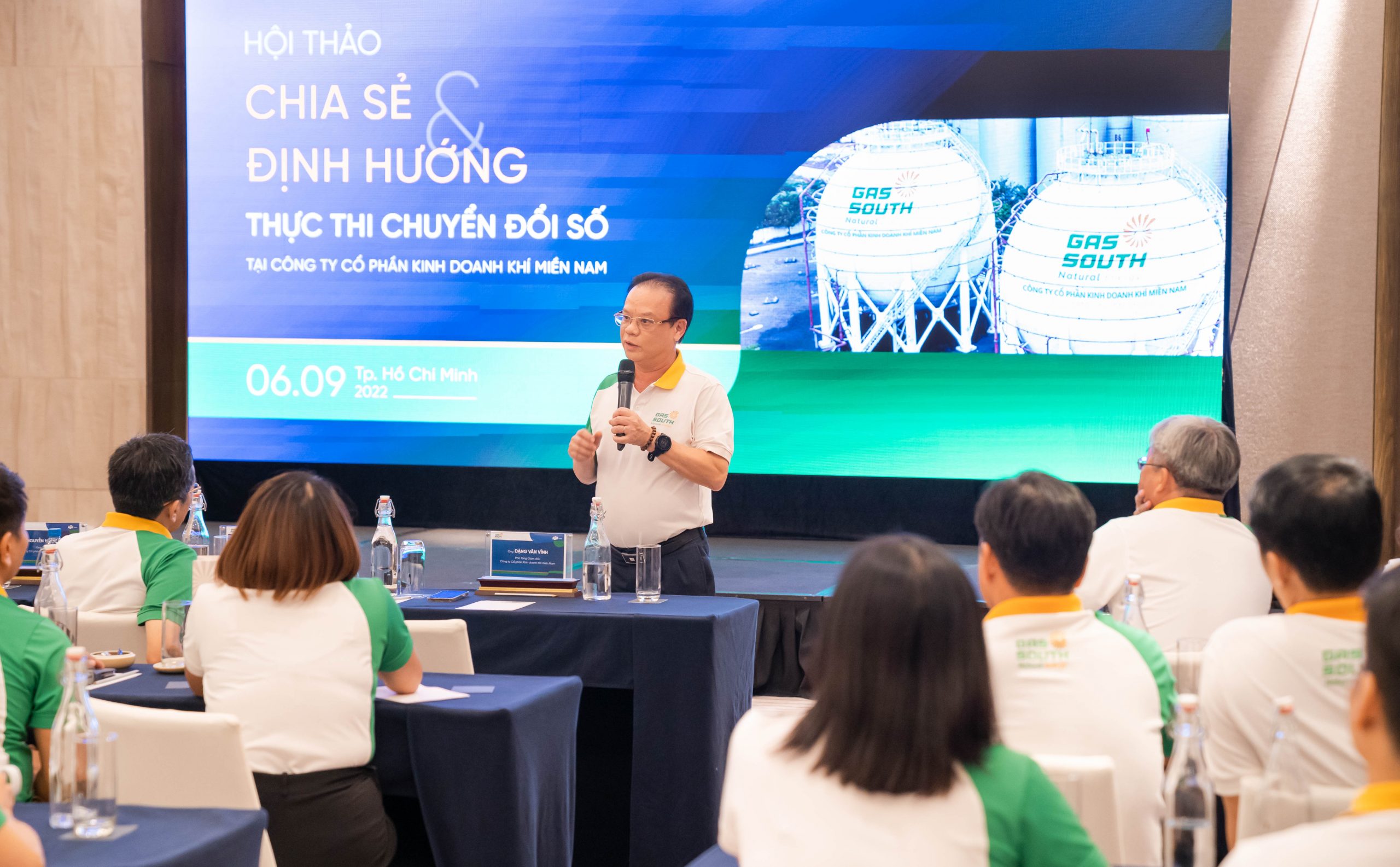 Also during the event, experts from FPT Digital, Mr. Vuong Quan Ngoc – Project Manager, and Ms. Tran Minh Nguyet – Consulting Project Manager of Digital Transformation for Gas South shared the scope, plan, and coordination of the project to implement the consulting projects as well as sharing concepts, methods, stories about technology application in Digital Transformation around the world, crucial digital transformation foundations including transform human resources and build a strong IT system. Thereby, Gas South's Board of Directors and experts of FPT Digital help the Company's staffs understand more about Digital Transformation and the benefits of taking advantage of and mastering technology.
After this seminar, leaders and managers at Gas South will become those who understand and pioneer, inspire employees of the Company to stay ready and engaged to be a part of the process of building a Digital Transformation roadmap and implementing Digital Transformation, optimize in operations not only at the employee's unit but also contributing to the success of the whole organization.
Take a look at some pictures from the conference.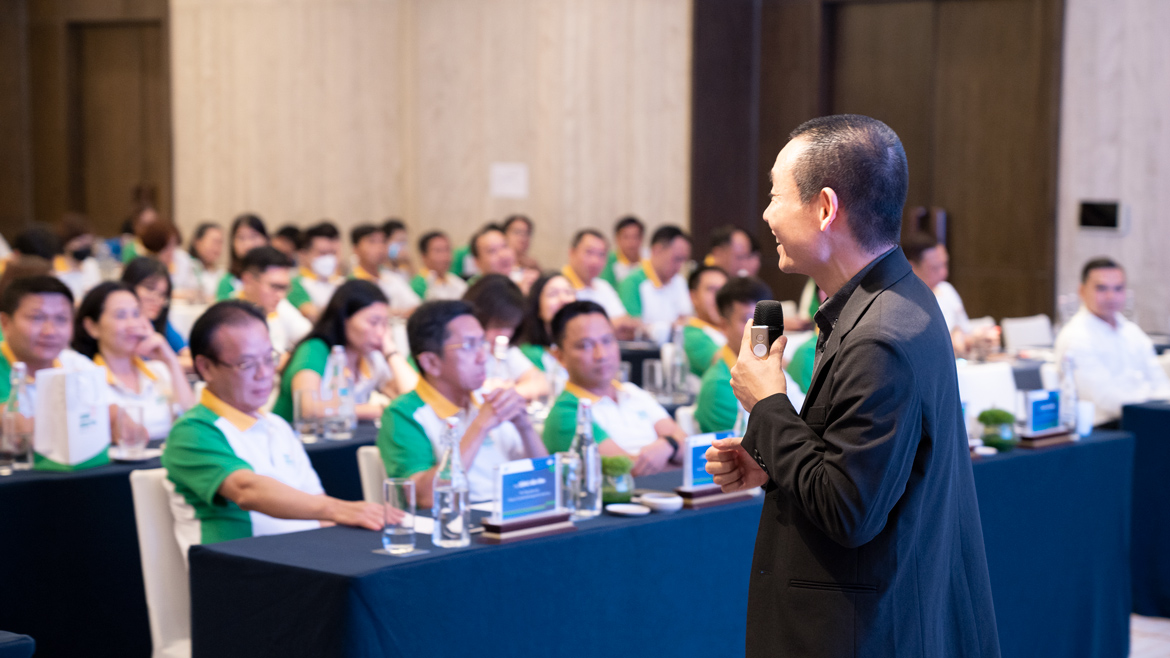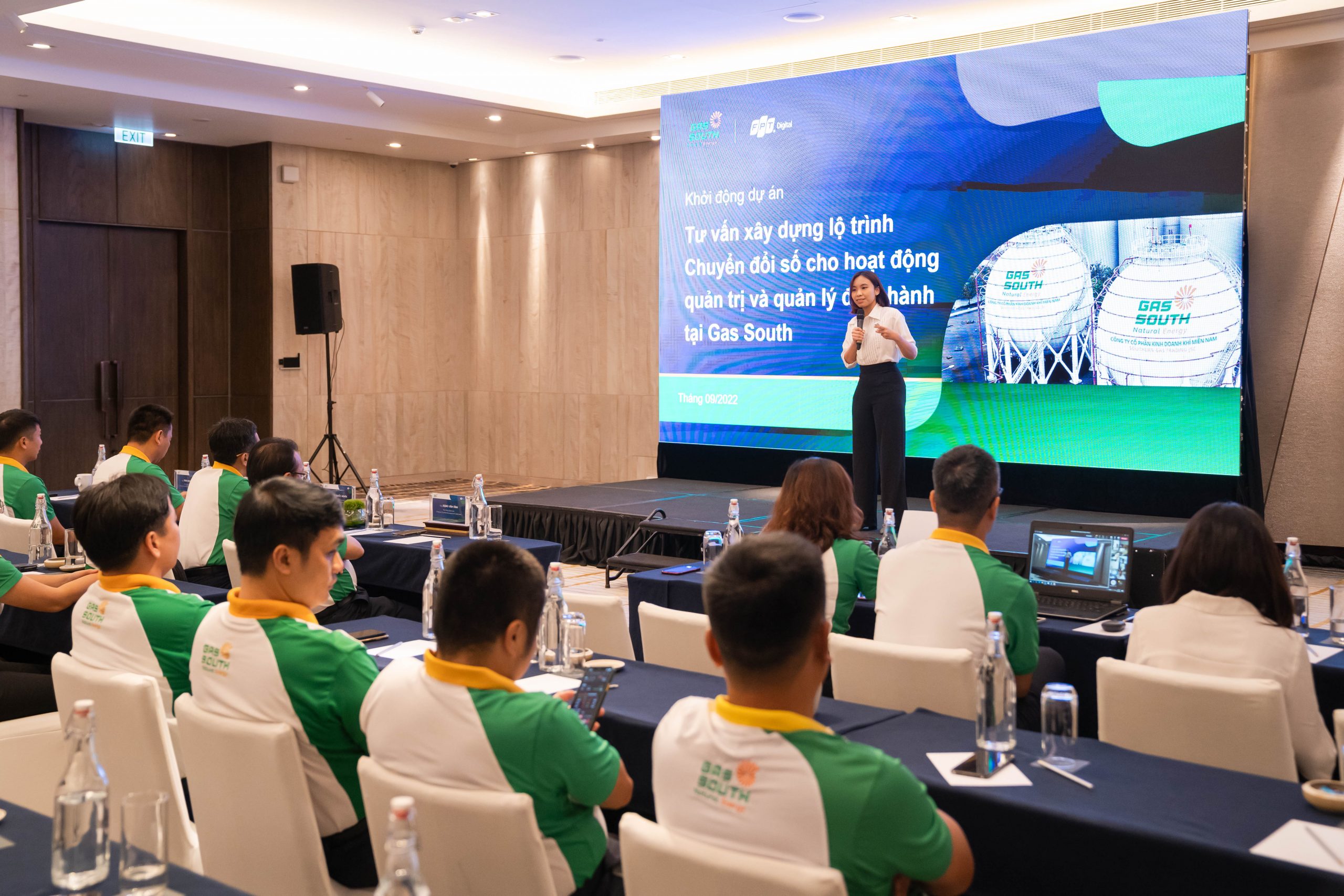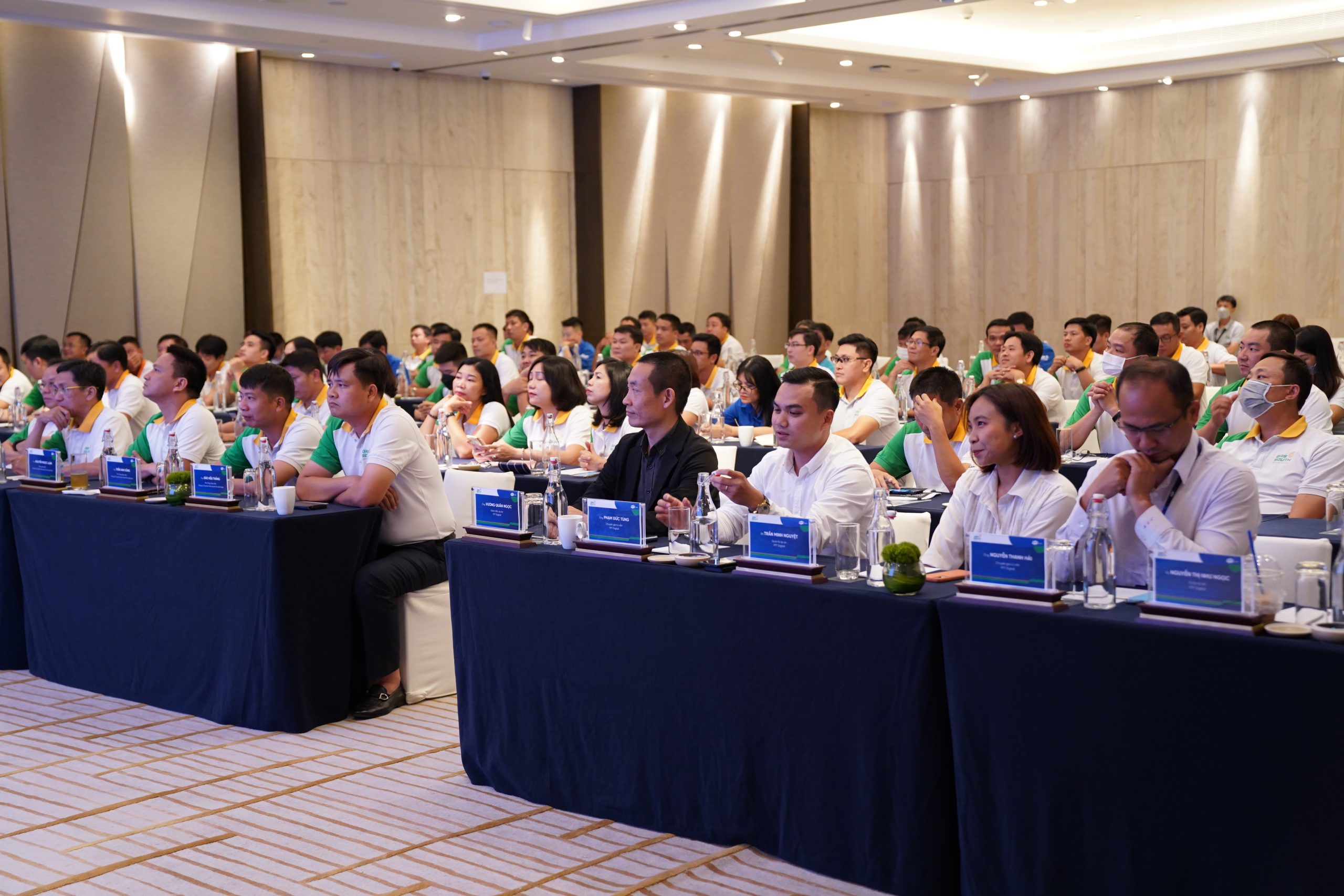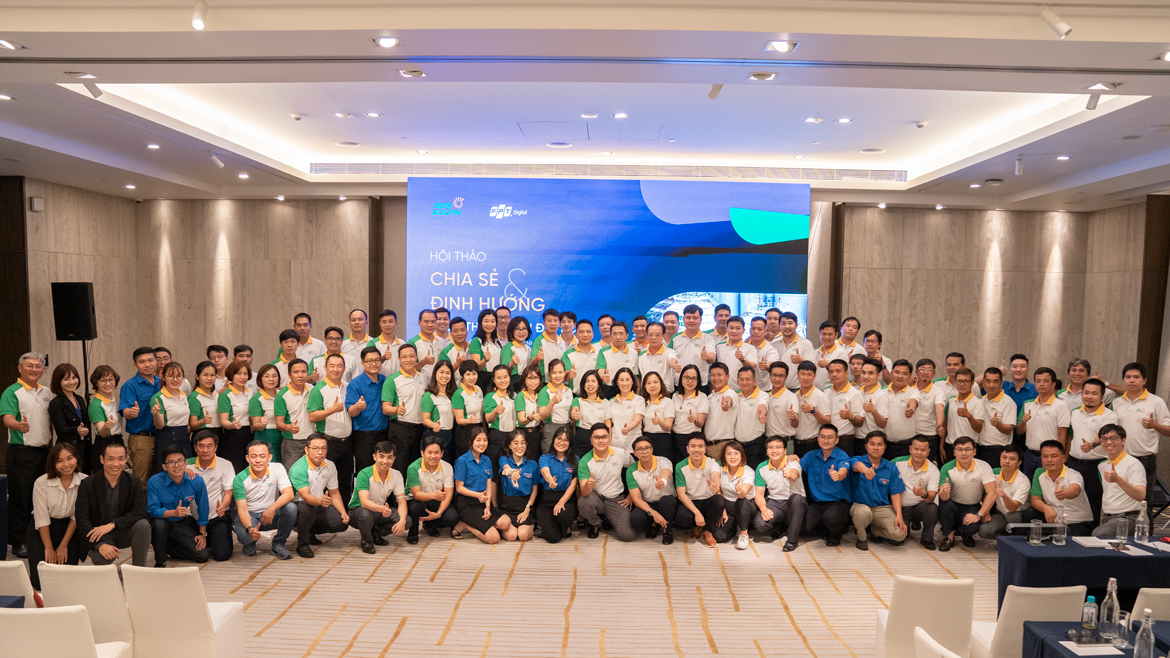 Source: Gas South