The Covid pandemic has been disrupting the method of operating the global Supply chain due to the interdependence on supply, production and distribution worldwide. Supply chain crises account for 39% of businesses' biggest challenges due to Covid (1).
These difficulties along with the level of complexity in management and operations make the key problem is how to optimize operations, overcome current difficulties, and be ready to adapt to future fluctuations. Predictive analytics to support data-driven decision-making can be considered as a potential solution to help supply chains overcome crisis periods and improve operational efficiency.
What is predictive analysis in the Supply Chain?
A Supply chain is a system that consists of organizations, activities, information, people and resources directly or indirectly related to the transportation of goods or services from manufacturers or suppliers through carriers, warehouses, retailers, etc. to the consumer. Supply chain management includes all activities to ensure operations such as planning, controlling activities related to sourcing and procurement, logistics operations as well as coordinating with external partners such as suppliers, customers,… In essence, Supply chain management is the integration of supply and demand management inside and between different companies.
The most recent definition of Supply Chain Prediction Analysis is the ability to use purchasing, shipping, sales data, etc. to predict future operations. These analyses are most effective when based on historical data sets, current data,… has been fine-tuned into high quality, combined with state-of-the-art analytical technologies and techniques to build statistical models and test multiple predictive models to identify models that are closest to reality. Thereby providing predictions of operational trends, scale and resources needed for the future Supply chain.
The importance of Predictive Analytics for Supply Chain Operations
Supply chain operations generate extremely large volumes of data, but much of them will be useless without being analyzed, inferred, and taken action based on data models. In this day and age, it's time to move from descriptive and diagnostic analysis alone to predictive analytics. Thereby, the analysis of data does not only stop at describing what is happening and why, but also can predict future problems and propose how to solve them.
The global Supply chain market size is expected to expand with a compound annual growth rate (CAGR) of 17.3% from 2021 to 2028(2), posing the problem of increasing the efficiency of Supply chain management in accordance with the speed of development. Predictive analytics techniques allow organizations to identify potential patterns and trends in their data to understand the market, identify needs, and establish appropriate strategies. In some logistics industry reports, predictive analytics also has the biggest impact on the Supply chain (3) and also 93% of shippers and 98% of third-party logistics companies say that data-driven decision-making is now very important (4). This shows that Supply Chain leaders are aware of the importance of data mining and predictive analytics results, in order to devise medium and long-term action plans, optimize costs, and at the same time improve service quality.
4 Major Benefits of Supply Chain Data Prediction Analysis
Supply chain data prediction analysis brings a lot of benefits to managers based on the future predictions it brings. Some of the main benefits include anticipating demand, proposing pricing strategies, optimizing inventory management, improving shipping & logistics, etc.
Predicting demand
Understanding and predicting market demand with a high degree of accuracy play an important role in supporting planning and resource optimization. However, this is also a major challenge for businesses. The prediction is affected by many variables, including objective variables such as market demand, customer tastes,… Predictive analytics allows for improved accuracy of demand prediction thorough analysis of past and present trends, combined with market information and general economic predictions.
Predictive pricing strategies
By predicting demand for products, businesses can adjust prices flexibly to acceptable market estimates, especially in the service sector. Typical examples of pricing can be seen in the pricing strategies of Uber and several other ride-hailing companies, as well as pricing strategies for each seasonal time, each customer segment of several airlines.
Most read article
Digital Strategy
08/12/2023
Optimize storage and preservation of inventory
Predictive analytics allows organizations to determine optimal inventory levels to meet demand with minimal amounts of stock. In this way, the level of safe reserves at warehouses can be reduced, and the amount of inventory is properly balanced at the necessary warehouses. This brings great benefits to organizations that have multiple distribution points in many different geographical areas.
Transportation and logistics
Transportation and logistics costs often account for a significant proportion of Supply Chain operations. Using predictive analytics, operators can determine the optimal frequency and number of shipping, the fastest route, the distance of delivery points, etc. to meet demand at the lowest cost. In addition, businesses can use smart sensors to monitor fuel consumption, tire pressure, driving patterns and vehicle status, thereby optimizing transportation and logistics activities.
Case Study
According to several annual industry survey reports, the number of Supply Chains using predictive analytics has increased from 17% in 2017 to 30% in 2019 (5). In addition, 57% of companies do not use predictive analytics but now plan to start using it within the next five years. These ratios show a high level of awareness of the importance of predictive analytics to Supply chains.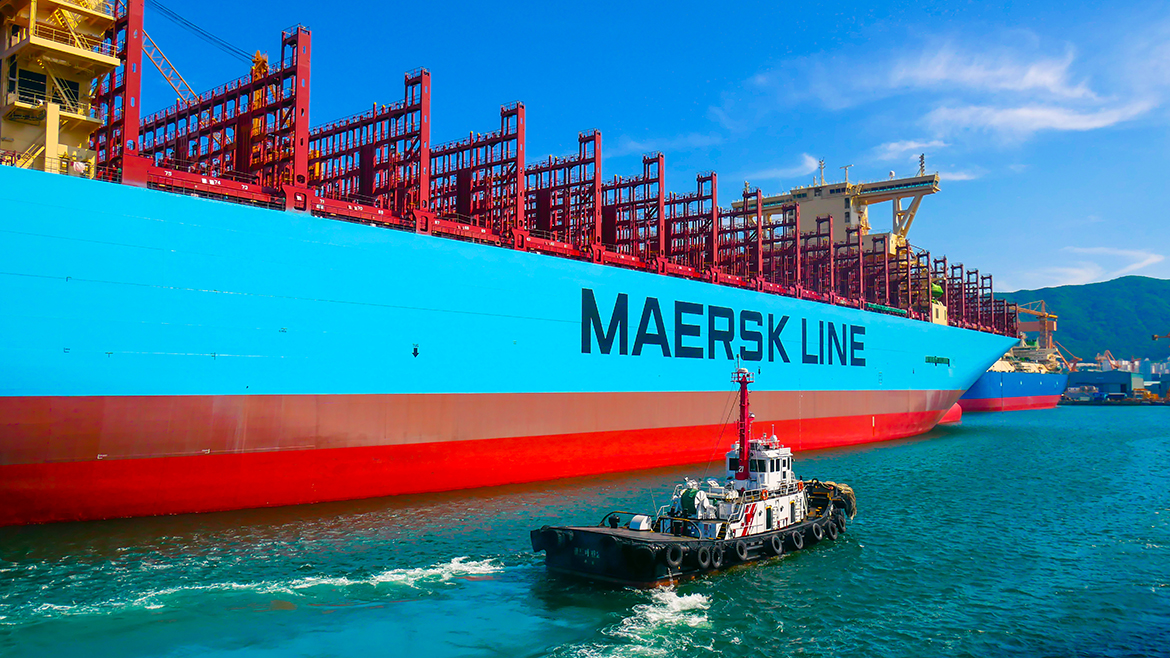 Some of the largest companies in the logistics and supply chain industries have been making strong moves to ensure the utilization of predictive analytics solutions for operations (6). Danish shipping company Maersk Line operates in more than 130 countries and owns more than 600 container ships with an estimated annual shipping value of $675 billion, accounting for 15% of the world's GDP. The giant company has captured data and predictive analytics to determine which ships are not being used efficiently or even wasted, saving millions of dollars a year. Another great example of predictive analytics comes from UPS – a U.S. multinational freight and supply chain management company. On an average of a day, the company handles 19 million packages with 96,000 vehicles on the road. UPS invests an estimated $1 billion in technology annually, which includes using real-time predictive data and analytics to improve operational efficiency, thereby saving the company up to $100-200 million in annual costs.
New future for Supply chain operations
The future of Supply chain activity is shifting decision-making in a way that leans toward data. Investing in a predictive analytics solution may no longer be an option, it has become essential to enhancing and maintaining the competitiveness of each business in the new era, as well as preparing solid capacity for future challenges. Businesses need to start as soon as possible digital transformation activities and drive Supply chain operations through data. These activities are carried out effectively, quickly with the most economical resources when the business is supported by an experienced consultant and digital expertise to quickly make a breakthrough in operations.
Reference sources:
(1)(5) MHI. The 2021 MHI Annual Industry Report – Innovation Driven Resilience
(2) Grand view Research. 2021 The Global Supply Chain Analytics Market
(3) Penskelogistics. 2017 report
(4) Datafloq. 2018 How Big Data & Analytics Are Changing the Logistics Sector
(6) Transmetrics. Predictive analytics in logistics