The needs from food consumption and security have required agribusinesses to grow stronger, along with the effects from Covid-19, drived agricultural industry to make a quick transformation to leap
Overview of the agricultural industry
The rapid growth of the global population has posed a big challenge to the world economy as well as global food security issues. The current world population is 7.7 billion people and it is predicted to increase to 8 billion by 2023 and will reach 10 billion by 2056 (1). This will significantly increase the demand for agricultural products, especially for food in the future.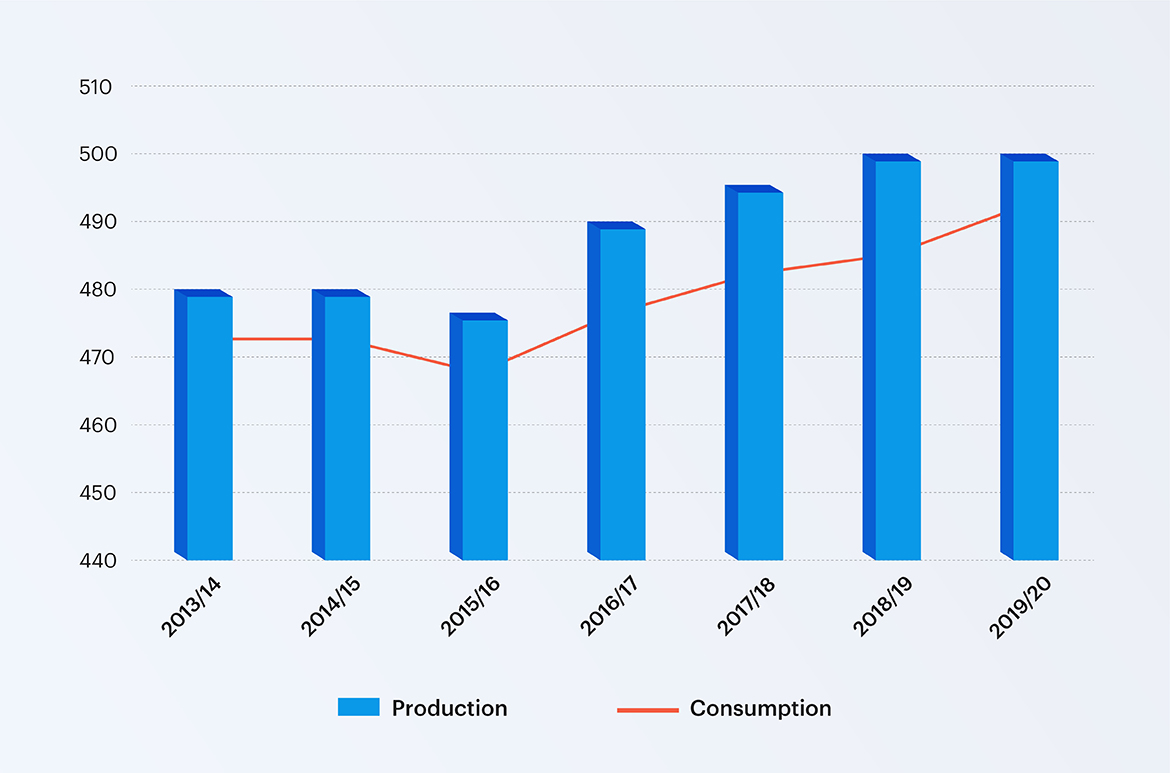 In addition, due to the impact of the Covid-19 epidemic, the production, processing, and harvesting of crops have faced many difficulties because of the labor shortage in the agricultural sector, which has ever since required the participation of many workers. 
The global import and export tightening policies have also disrupted the supply chain, causing risks to the supply and prices of food and agricultural products in each region depending on the time and epidemic prevention methods. This also directly affects the export turnover of products in general and Vietnamese agricultural products in particular.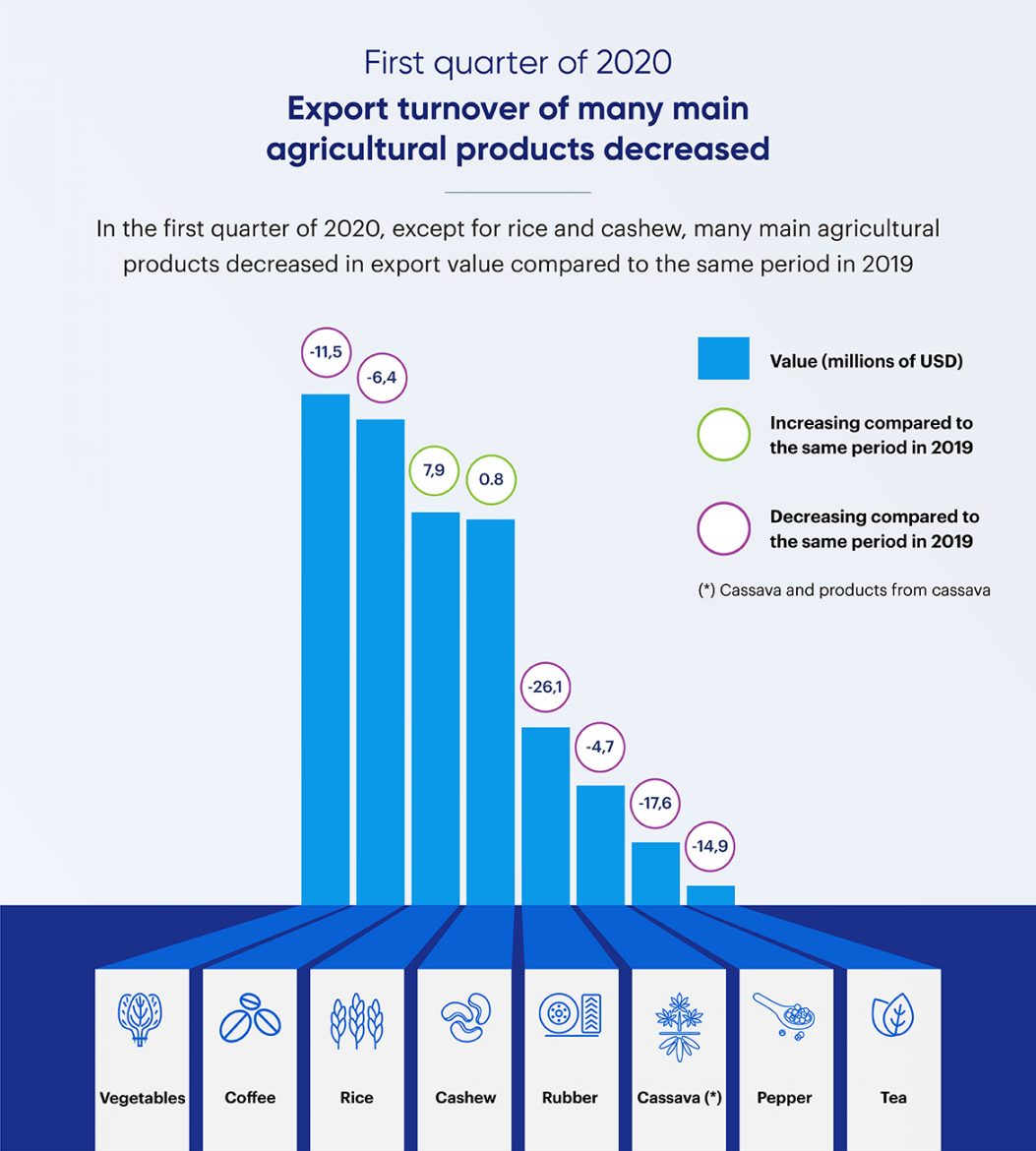 Orientation for the agricultural industry
To renovate growth, ministry and departments together with businesses within the industry need to have policies, plan and bring into effect the application of technology in production to promote agricultural development and meet the future food demand. 
In the 4.0 technology era, digital technology penetrates into all industries, so the agricultural industry is not out of the digital technology race. Enterprises operating in the agricultural sector not only focus on high technologies that can be applied in the industry, but also on specialized technical technologies such as technical machinery for analyzing species, genes, etc. 
In Vietnam, businesses in the fields of agriculture, agricultural supply chains and information technology have established a number of digital agricultural associations such as VIDA – Vietnam Digital Agriculture Association, established with the goal of "Wealth from agriculture", aiming to develop Vietnam's digital agriculture to keep up with the world's agriculture development. 
Looking for more information: What does agriculture's digital transformation entail? What are the effective solutions? (fpt.com.vn) 
Technologies that are being researched and applied
with
in the industry
1. Internet of Things (IoT) sensors
IoT sensors have been gradually gaining popularity because of their great impact on the agricultural industry. IoT is simplifying the activities of data collection and monitoring with sensors on devices located in fields. Farmers use IoT devices to help monitor the growth of crops and livestock as well as the conditions of environment and machines. 
Information from IoT devices is collected and connected to the Cloud to help farmers manage crop data remotely, be able to warn of abnormal manifestations, and predict suitable environmental conditions for production. Simultaneously, these data are the source of the artificial intelligence technology and digital twin mentioned below.
2. Drones 
Drone technology has been widely researched and applied in the agricultural industry around the world, in order to optimally support activities that require human intervention such as manual farming monitoring. Drone technology has also been applied in automatic seeding, spraying pesticides and watering crops. 
In the future, drones will be even more widely used, helping to improve efficiency in manufacturing operations. Simultaneously, drones will be developed to optimize the amount of water for crop irrigation and pesticides while ensuring high-quality productivity. 
In Vietnam, the technology is in the trial phase to improve farming capacity and control residues in rice production. (4) 
Most read article

Digital Strategy 08/12/2023

 
3. RFID sensor and quality control technology
RFID standing for English terms: Radio Frequency Identification, is a technology that uses radio waves to automatically identify and track identification tags attached to objects. In agriculture, farmers and businesses can attach RFID sensor tags to objects ranging from crops and livestock to commodity products, providing each object with a unique ID code to support tracking location as well as traceability of agricultural products. 
This technology application helps farmers locate crops and livestock, helps sellers understand where products are on which shelves, warehouses and sources the product comes from. As consumers increasingly tend to care about food quality, the application of technology helps customers know the origin of products, thereby contributing to improving customer satisfaction and building client trust.  
4. Artificial Intelligence (AI)
Based on data on environmental conditions, soil, water, weather, etc., AI supports the analysis of data to provide optimal and predictive solutions, assisting farmers to use the analysis results to make decisions in a simpler and more accurate way. 
In the agricultural industry, AI is studied and applied to analyze data to be able to predict the best time to sow seeds, breed, and select which genetic traits are most suitable for the weather conditions and local soil or make predictions about epidemics. 
AI has great applications. However, it should be affirmed that businesses have a suitable, accurate, refined input data platform to enable effectively handling of AI applications. 
5. Digital Twin
A digital twin is a virtual model of a process, product, service, etc. It is a technology that has just appeared recently but has been applied in agriculture industry. 
Combining virtual and physical world monitoring allows data observation and analysis and enables the abilities to identify and predict problems to plan solutions in time to contain, and respond to real issues that similarly happened in the virtual model. This technology advances agriculture by continuously monitoring the entire process from production to marketing and sales.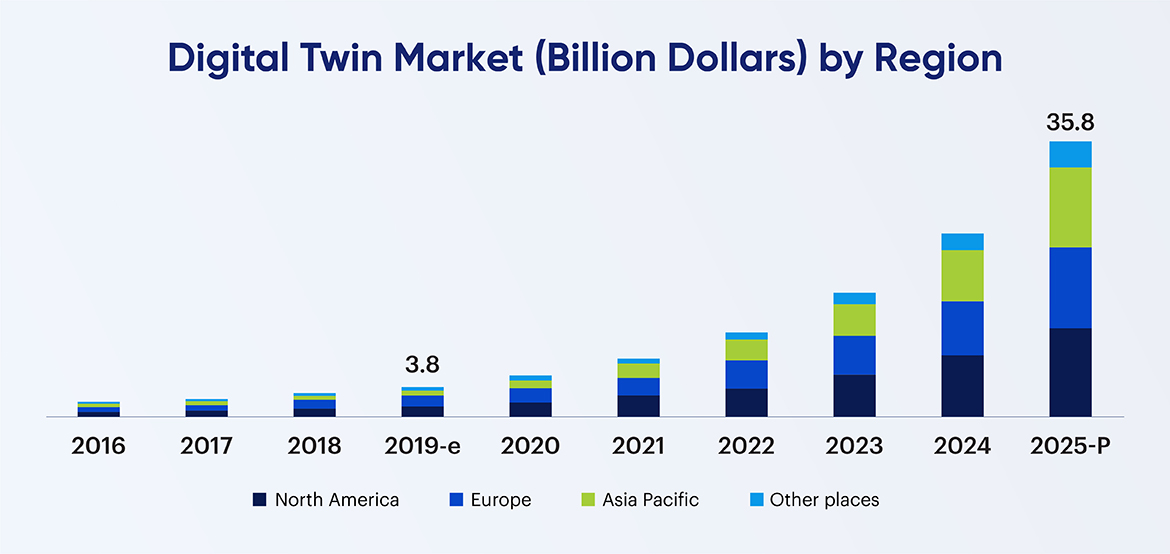 Statistics show that the Digital Twin market in the world reached $3.8 billion in 2019 and is forecasted to continue to grow rapidly and reach nearly 7 times the number by 2025. This shows that the potentials of Digital Twin will continue to be applied in the future. 
Toward the future
Digital transformation has brought about potential changes in driving the future operational efficiency of the agricultural sector. Especially, during and after the Covid-19 epidemic, the demand for digital transformation applications gradually increased. Digital agriculture and farmers all benefit from the application of digital technologies in enhancing the abilities to grasp, control and monitor problems in crop production, breeding, processing and trading activities. 
Appropriate application of technologies and digital transformation in agriculture will also reduce the impacts on natural ecosystems and improve labor safety for farmers, and at the same time, contribute to keeping food prices stable and ensure food production systems keeping up with global population growth. This is the time for agribusinesses to use the right digital transformation technologies to change and optimize their ways of working and efficiences. 
References  
(1) DanSo. 2020. World population. 
(2) IASVN. 2019. World rice market forecast. 
(3) Vietnam+. 2020. Export turnover of many main agricultural products decreased sharply. 
(4) Vietnamese Agriculture. 2019. Drones and digital technology in agriculture. 
(5) Markets and Markets. 2020. Digital Twin Market – Global Forecast to 2025.