On March 30, 2022, the first issue of DxTalks was broadcast on FPT Digital's Youtube, Website and Spotify platforms.
Watch DxTalks on Youtube: https://youtu.be/n-FixfNt0Cw 
Follow the program at: https://digital.fpt.com/dxtalks 
The podcast version is available at: https://open.spotify.com/episode/2glftgqDCECCXvKwCoHP2Y 
DxTalks EP01 with the theme: "Assess Digital Maturity for Businesses" gives the audience an overview of the optimal digital transformation journey orientation, associated with practice and specific characteristics to each industry. 
Let's look at the potential of digital transformation in Vietnam, in the context of digital transformation being considered as a development strategy that businesses are applying in all stages of operation, production and business. How are Vietnamese businesses currently approaching digital transformation? What difficulties do they face? Is there a way to quantify the current state of digital transformation in the business, from which to come up with strategies and actions? 
The impact of the pandemic has prompted companies around the world to implement digital transformation, including businesses in Vietnam. However, in general, units still face many difficulties and challenges when implementing digital transformation. The question is: What are the barriers in accessing digital transformation, and how to evaluate the effectiveness of the digital transformation roadmap?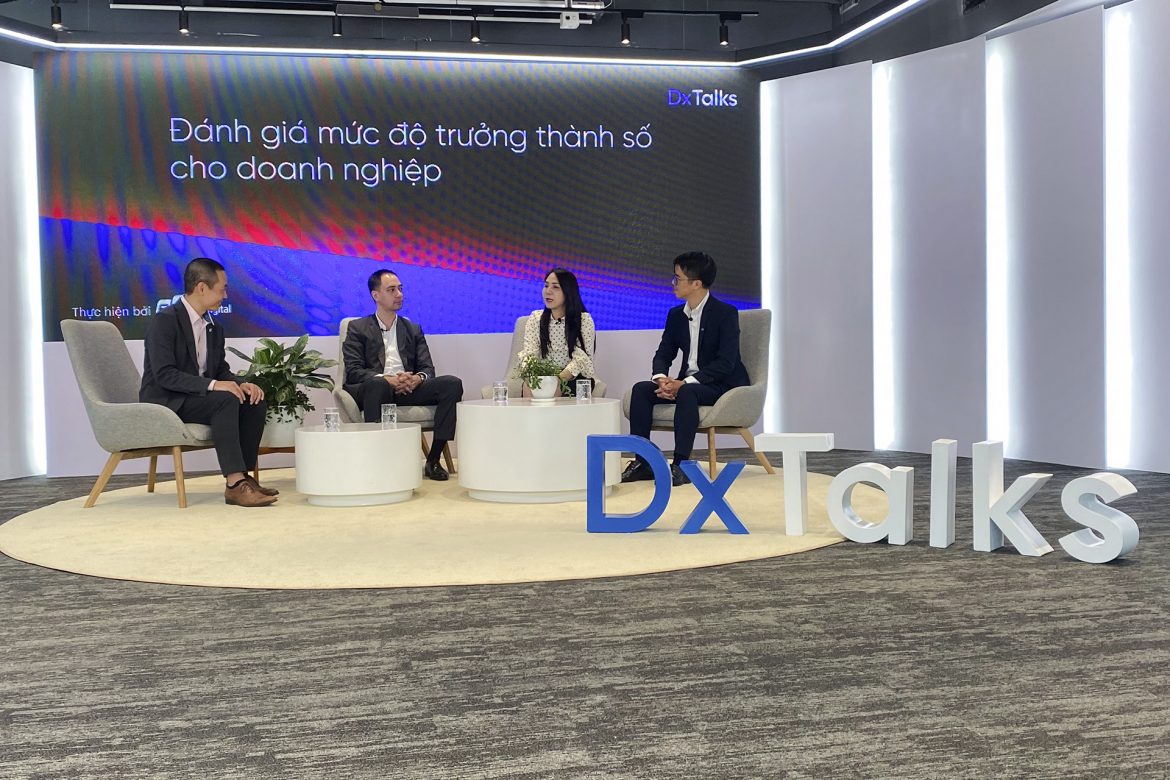 The answer is in DxTalks EP01 with the participation of experienced experts in the field of digital transformation: 
Mr. Arnaud Ginolin, General Director, BCG Vietnam

 

Ms. Tran Cam Linh, Deputy Head of Telecommunications and IT Department, City Electricity Corporation. Hanoi

 
Mr. Le Hung Cuong, Deputy General Director, FPT Digital

 
Under the coordination of: 
Mr. Vuong Quan Ngoc, Consulting Director, FPT Digital

 
Assessing current digital maturity helps businesses navigate their digital transformation journey effectively. When businesses know where their digital maturity is, based on a business strategy in each phase, businesses will build a digital transformation strategy and digital transformation roadmap in accordance with their current status. 
 __________
Copyright of DxTalks belongs to FPT Digital 
 Any questions related to the program please send to the address: dxtalks@fpt.com.vn