FPT Digital, the digital consulting arm of FPT Corporation – a leading Vietnamese technology corporation, has provided IT consultation and services to many Fortune Global 500 clients. Deputy General Director of FPT Digital talks to The Investor about opportunities and challenges in this business segment.
What differentiates FPT Digital from its peers in digital transformation consulting services?
Firstly, we'd like to clarify digital transformation consulting. Vietnam already has many tech companies providing software products and services, but there is not yet any company specializing in digital transformation consulting. This kind of business is mainly dominated by international consulting firms in Vietnam.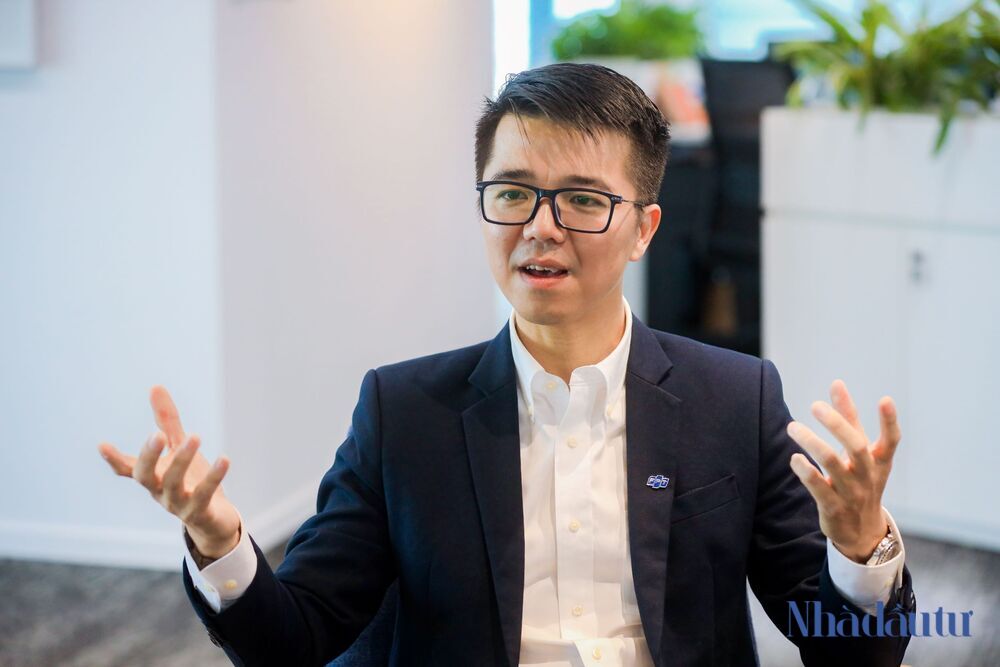 At FPT Digital, we desire to establish an independent digital transformation consultancy in Vietnam, capable of competing with international counterparts. Regarding our objectives, we have significant distinctions and several competitive advantages.
We are a strategic consulting unit of FPT Corp, whose ecosystem includes over 20,000 technology engineers. FPT Corp has 33 years of technology experience, operating in 26 countries in telecoms, media, information technology, retail, education, and finance. Many customers are in the top Fortune Global 500.
FPT has 33 years of experience in the ICT industry, currently operating across Vietnam and 26 foreign countries. The corporation provides IT consulting and implementing services for organizations and enterprises across the globe and industries like telecoms, media, information technology, retail, education, finance etc. In addition, FPT has successfully commercialized many IT solutions across these industries, therefore it holds competitive advantages to deliver an end-to-end digital transformation process.
FPT Digital is a strategic digital transformation consulting arm of the corporation, so we inherit a huge technology ecosystem, including not only more than 20,000 skilled tech engineers, but also commercialized IT solutions developed by FPT.
We believe that methodology and approach are the most crucial factors leading to the success of consulting projects. FPT Digital has fostered best practices in digital transformation and created a related transformation methodology FPT Digital Kaizen™. By using this approach, we focus on three pillars of business, technology and people to truly understand client opportunities and challenges in order to deliver an end-to-end digital transformation process.
FPT Digital experts hold years of experience in successfully implementing many information technologies and digital transformation projects for leading domestic and foreign corporations and enterprises. Our consultants on average have 15 years of expertise in technology consulting and are supported by practical experience from the Senior Advisory Council on Digital Transformation, including the former global CIO of Dupont, one of the biggest chemical firms in the world. Besides our current capabilities, we also pursue strategic partnerships with world-leading consulting firms like McKinsey.
Both international and Vietnamese businesses are accelerating digital transformation as a vital factor in strong and sustainable growth. What factors ensure the success of digital transformation and bring benefits to a business?
Digital transformation can bring a lot of benefits, like increasing revenue and profit, improving employee efficiency, saving costs, creating new revenue streams, etc. However, 70% of businesses have failed in digital transformation because they are so focused on investing in discrete IT applications without addressing changes in mindsets, perspectives, and business models. Therefore, it is important to find the right way to ensure the success of digital transformation. To ensure a successful digital transformation roadmap, businesses need to focus on three factors.
First, digital transformation requires a high level of organization-wide commitment with top-level leadership and employee participation. Second, digital transformation is a lengthy process that needs a clear roadmap and continuous progress for improvement. Third, under worldwide best practices, businesses need to build up a special and dedicated department named Digital Transformation Office that takes responsibility for its digital transformation.
Though Vietnam is a tech-savvy market, digital transformation is slow. Could you give some explanation?
Regarding the speed of digital transformation in Vietnam, I have a viewpoint different from yours. I have a rather optimistic view since I believe it occurs quite fast.
Digital transformation has been adopted by Vietnamese people in various aspects very fast. For example, we buy products on e-commerce platforms, conduct many online banking transactions via digital banks, travel bookings through technology platforms, and work with colleagues online through collaboration platforms. Currently, in the public sector, the government has established many digital public services/ products like ID cards, birth certificates, online passports, online tax, online corporate registration etc. We have seen quite a big change across Vietnam in digital adoption during recent years.
Although the United States, Europe, Japan, Singapore, and other developed nations have already adopted digital transformation, Vietnam boasts the highest growth rate in digital transformation in Southeast East Asia.
Which areas do you see as holding the greatest opportunities for investment in digital transformation?
The population of Vietnam is 100 million, placing it 15th in the world. Thus, e-commerce, banking, and finance have several opportunities to boost business via digital transformation.
In Vietnam, there is still great room for the growth of e-commerce since the associated income accounts for just 6.5% of the commerce sector, compared to 20% in developed economies.
Last but not least, logistics also presents enormous improvement prospects since logistics and related costs account for about 20% of GDP, double the global average.
During his working visit to the U.S. this May, Prime Minister Pham Minh Chinh said digital transformation was one of the areas in which Vietnam seeks to attract FDI. How do you assess opportunities for FDI enterprises?
I believe that there are both opportunities and challenges.
Opportunities include government policy assistance, reasonable internet prices compared to other developed economies, a high mobile penetration rate, and a youthful population. In addition, Vietnam is always ready to learn from the creative momentum of developed countries like expertise, experience and solutions in digital transformation. Therefore, FDI companies have many opportunities to invest, cooperate and apply technology to expand the market in Vietnam.
On the other hand, FDI enterprises must consider Vietnam-specific variables like working culture, consumer behavior, consumption habits, spending habits, etc. There are no "one-size-fits-all" solutions and FDI must adapt to Vietnamese culture in order to be successful.
FPT has secured agreements on digital transformation consulting in countries including Sierra Leone. Can you share your experience in this regard?
We have extensive digital transformation partnerships with multinational Fortune 500 corporations. Collaboration varies from providing digital transformation consulting to implementation in various industries. We serve a European client in developing and deploying the most advanced AI platform for aircraft maintenance, fuel efficiency, and cost reduction. We support a Singaporean client in developing many applications and services for the government to enhance its capabilities to serve citizens. We have several similar experiences with clients throughout the globe.
Like FDI companies investing in Vietnam, I think the most challenging factor of participating in digital transformation overseas is addressing variation in culture, language, and working style because digital transformation is not only technology but also business and people.
In addition to our technological skills, we establish digital transformation hubs close to our clients. In each country in which we operate, we employ native-speaking consultants and technologists with an in-depth cultural understanding to better serve clients. Besides, in some critical markets, like the United States, we also engage in mergers and acquisitions with consulting companies like Intellinet to enhance the digital transformation presence of FPT. These contribute to the global success of our client's digital transformation.
What plans and expectations does FPT Digital have for international cooperation across Southeast Asia and the world?
Digital transformation presents a lot of opportunities for Vietnam. We have identified potential opportunities for international partners to expand digital transformation programs in Vietnam and opportunities where FPT Digital can cooperate to provide our global digital transformation expertise.
In our plan, we tend to expand FPT Digital's commercial operations to Japan and Southeast Asia, where FPT Corporation has a strong presence.
To execute digital transformation across Vietnam, we partner with international organizations like consulting firms, infrastructure providers, technological solution providers, and service providers, market research firms, etc.
We believe that cooperation expansion will help us grow our technology ecosystem, enhancing and expanding digital transformation options, enabling Vietnamese businesses to access advanced digital transformation solutions, and supporting foreign businesses to effectively expand their markets in Vietnam.
Source: The Investor