On the afternoon of March 11, 2022, the seminar "Digital transformation in higher education" was held in Nam Dinh under the organization of the Ministry of Labor – Invalids and Social Affairs in association with the Nam Dinh University of Technology and Education.
Participating in the seminar, Mr. Nguyen Duc Minh – Consulting Director of FPT Digital Transformation shared concerns, difficulties, as well as development opportunities of education in the period of Covid-19 through digital transformation process and IT application in teaching and organization in schools will bring convenience and cohesion between students and families, helping them to study with peace of mind, families can safely monitor each stage of their children, schools can improve the quality of teaching quality, because the career of growing people is a long journey with foresight, needing coordination and determination from many sides.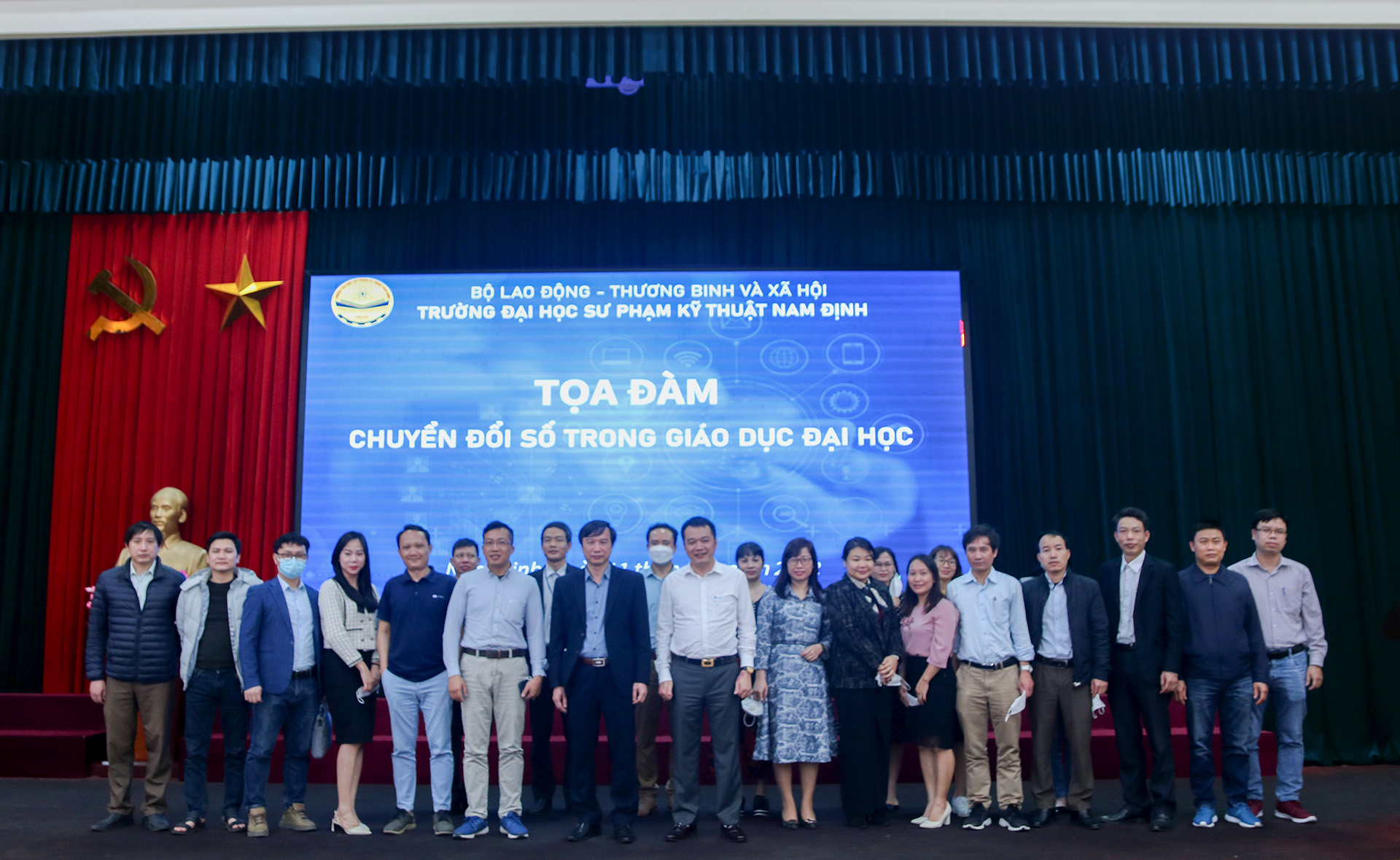 Attending the event were representatives of the school's Board of Directors, teachers, lecturers, and guests who discussed the content around the topic of Digital Transformation in higher education; Digital transformation – an indispensable requirement in the development strategy of Nam Dinh University of Technology and Education; Advantages and disadvantages of students in exploiting digital learning materials.
Sharing about digital transformation at universities is a periodic activity of FPT Digital, which is considered an indispensable activity to help the higher education sector respond to change, improve the effectiveness and efficiency of management and training quality. 
Source: FPT Digital