The title "Top 10 digital transformation consulting enterprises in 2023" recognizes FPT Digital's commitment and persistent efforts.
FPT Digital was named a top 10 digital transformation consulting company in 2023 by the Vietnam Software and IT Services Association (VINASA) on September 22, 2023.
Since 2014, VINASA has been awarding the Top 10 Excellent Digital Technology Companies in Vietnam. This is regarded as one of the most comprehensive and rigorous awards for ICT enterprises in Vietnam. VINASA also connects these leading enterprises with national and international partners.
"Vietnam Top 10 Digital Technology Enterprises 2023 witnessed many inspiring stories about digital transformation," said Mr. Nguyen Van Khoa, Chairman of VINASA. Many organisations had growth rates ranging from 30 to 100%, with others experiencing growth rates of up to 2800%. These are absolutely outstanding initiatives by the Vietnamese technology industry that deserve to be recognized and celebrated."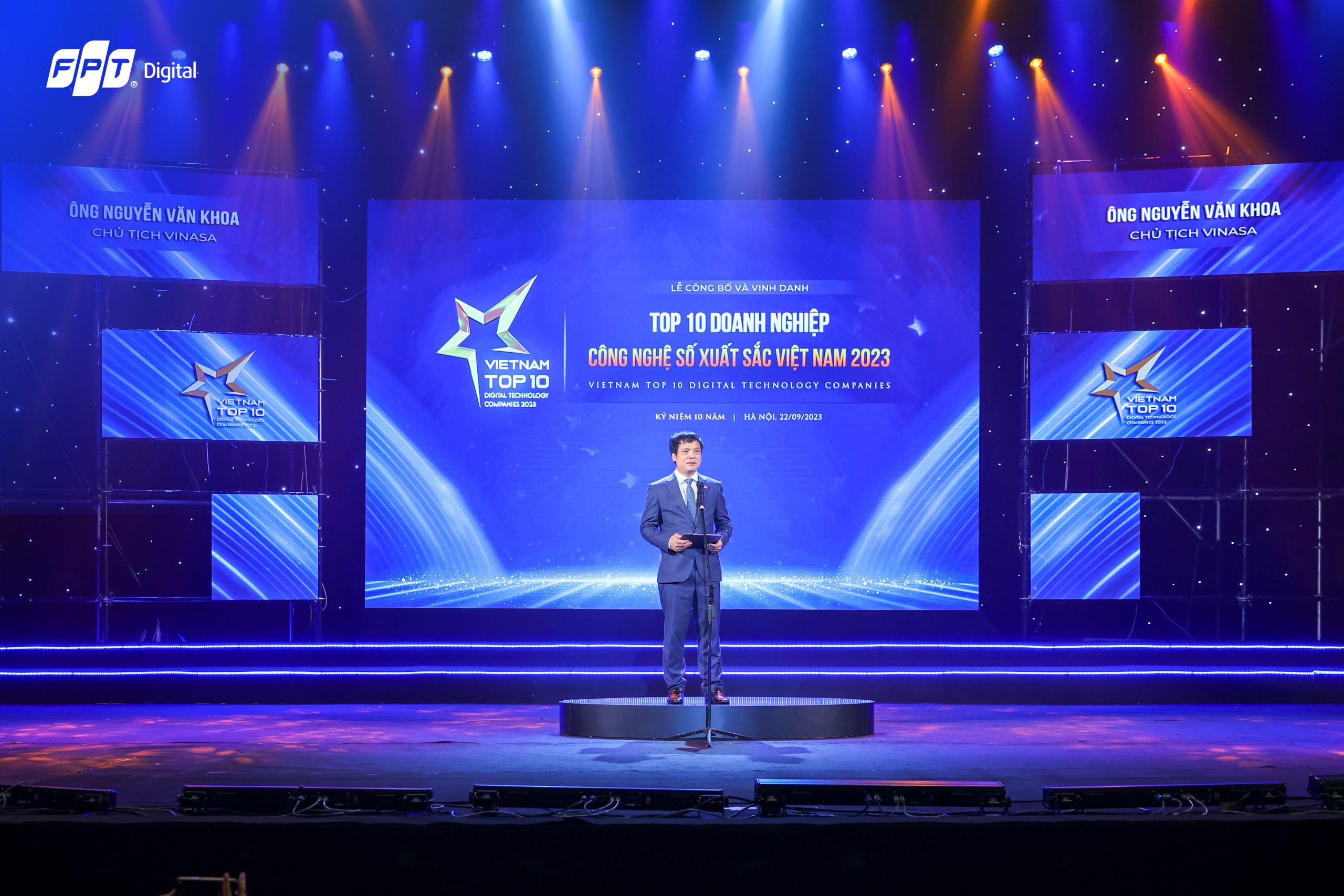 FPT Digital, a subsidiary of FPT Corporation, delivers consultancy services for businesses. With the FPT Digital Kaizen approach and a team of experienced digital transformation consultants, FPT Digital proves the capability of its digital transformation consulting services.
The council is impressed by FPT Digital's success stories in implementing consultancy services for several of Vietnam's major businesses, including Vietnam National Petroleum Group, Russia-Vietnam Joint Venture, Vietnam Container Shipping Joint Stock Company (VICONSHIP) etc.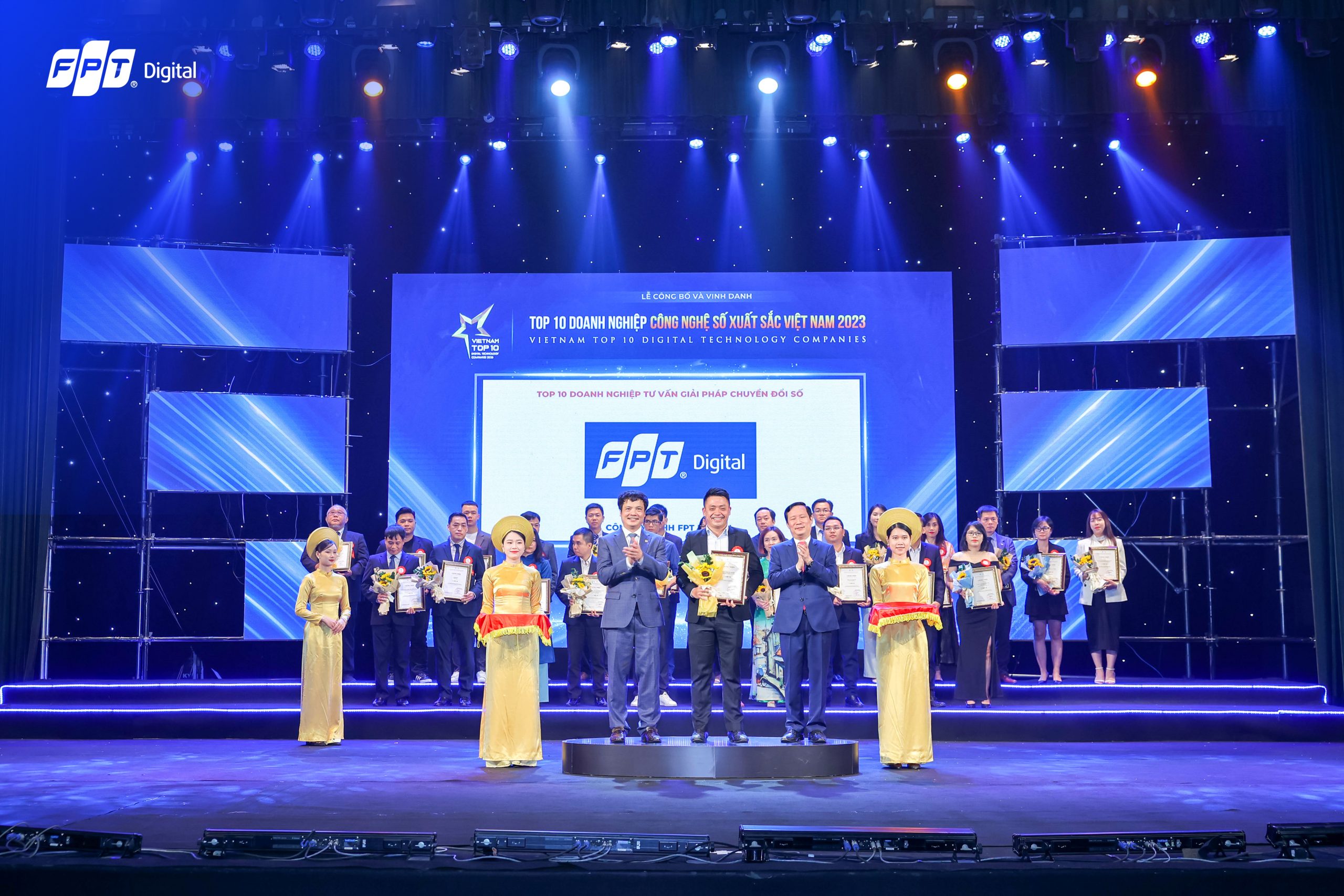 According to Mr. Pham Thanh Dai Linh, Digital Transformation Consulting Director at FPT Digital, "the title "Top 10 digital transformation consulting enterprises in 2023″ recognises the determination and relentless efforts of FPT Digital in particular, and FPT Corporation in general."
The digital transformation consulting service of FPT Digital targets three main goals: increasing revenue, improving productivity, and optimising costs. The roadmap for digital transformation will be separated into three phases: strategy development, a survey and workshop, and roadmap development.
At the end of each project, businesses will have a comprehensive digital transformation roadmap towards their business goals. FPT Digital will work with businesses to prepare resources to implement, monitor, and evaluate the effectiveness of each stage.