2 June – Hanoi, Traphaco Joint Stock Company and FPT Digital has officially kicked off Digital Transformation Strategy Consulting Project at Traphaco Joint Stock Company until 2025, with an orientation to 2030. This event is a highlight, expressing Traphaco's determination to transform into a digital business in the digital era.
The 4.0 industrial revolution is changing all aspects of life, from culture and society to production and business. In the pharmaceutical industry, Traphaco has always been a leading enterprise in the "Pharma 4.0" trend – applying information technology in pharmaceutical production and business. Over the years, the company has applied digitalization in many stages and areas of activity. With more than 50 years of operation, Traphaco has a large number of achievements: owning 4 large factories with technology lines that meet GMP-WHO standards. In which, Traphaco Hung Yen smart pharmaceutical factory, which has been operated since 2017, has almost applied digitalization and automation of the entire production process, requiring very few personnel, few manipulations, and limited direct intervention into production machinery. These are very pioneering steps in the field of manufacturing in general, and pharmaceutical production in particular in Vietnam.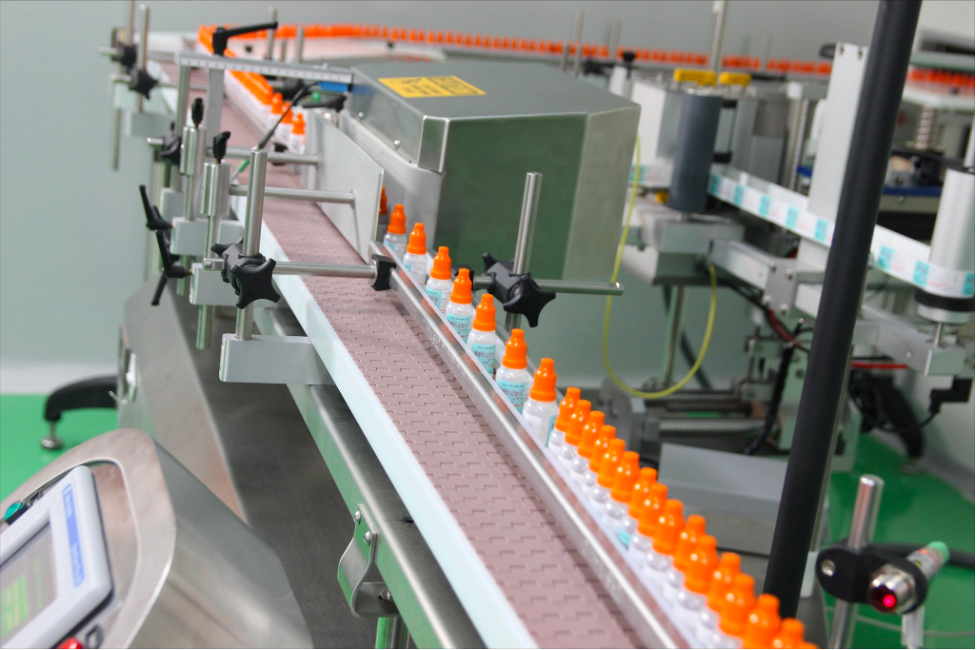 More than half a century of operation, the company management system has been using management software with different generations and systems, along with several employees of nearly 2,000 labourers, the problem with Traphaco is how to connect machines and people in the digital space, to standardized every job position according to the process, improves productivity and quality, and optimizes operating resources.
During Traphaco's Annual General Meeting of Shareholders in 2023, the digital transformation goal for the period of 2023-2025 was approved, specifying the tasks of digital transformation in areas such as supply chain, planning, production management, logistics, enhancing customer experience… Traphaco has chosen 2023 as the year of Digitization and Speed, aiming to apply digitalization and technology in all production and business processes.
Traphaco's Board of Directors decided to cooperate with FPT Digital, establishing a Digital Transformation Consulting Project Board for 2025 with a vision for 2030.
FPT Digital is a member company of FPT Corporation, a pioneer in the field of Digital Transformation Consulting in Vietnam. FPT Digital has accompanied businesses to step by step build resources, associate digital transformation with business development orientation, support them in seizing opportunities, and discover new values based on exploiting the ultimate potential of digital technology.
FPT Digital consult Traphaco in building a digital transformation strategy
On June 2, Mr. Tran Tuc Ma – General Director of Traphaco stated that the direction of Traphaco's digital transformation activities will be towards the strategy of maintaining No. 1 in Eastern medicine in Vietnam and the development of modern medicine in the upcoming period.
He stated: "Over the years, Traphaco has adjusted its development strategy, from initially focusing mainly on oriental medicine, now it is oriented to maintain no. 1 position in oriental medicine and expand on a new area. The company has also restructured, assigned, and rearranged the organizational model, functions, tasks, and decentralized matrix, and rebuilt working processes to comply with the strategy. However, these actions are not enough but need to be fully digitalization. This is crucial to Traphaco's future growth."
The road map for Traphaco's digital transformation is based on the FPT Digital Kaizen™ methodology. The methodology was developed using more than 30 years of digital transformation experience. FPT Digital Kaizen™ ensures the specificity and ease of implementation of digital initiatives. Specific functions are expressed to address issues and challenges in business processes and interactions between departments and subsidiaries.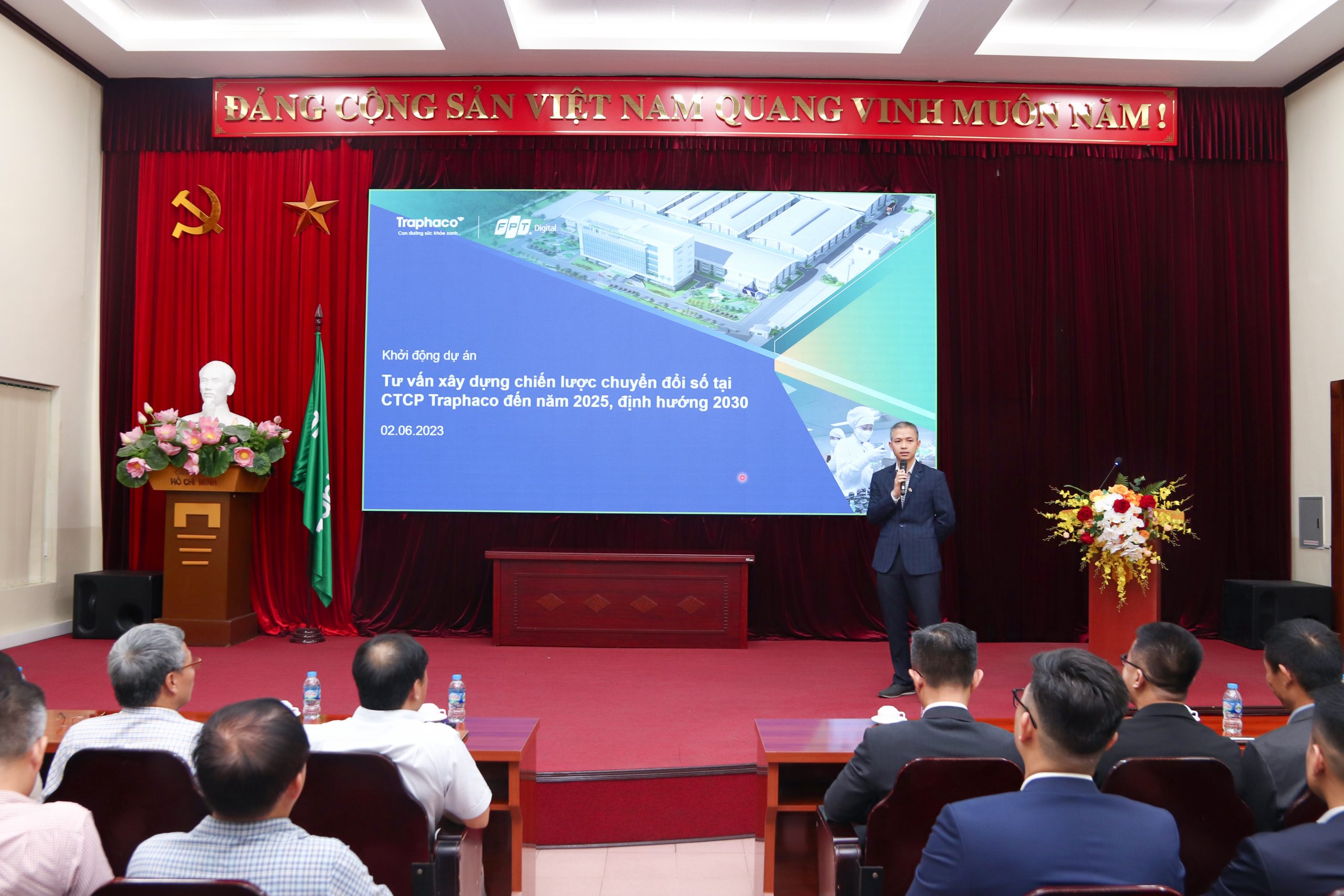 The project consists of 2 phases. Phase 1 is surveying the current status, and assessing the level of digital maturity. FPT Digital will survey the current status and assess the level of digital maturity across all activities at Traphaco, including 06 major categories: Strategy, Customers, Operations, Culture, Technology, and Data, including 25 sub-categories with a total of 139 criteria. A chart will then be determined by FPT Digital to show Traphaco's priority digital issues and indicate the level of digital maturity.
Phase 2 is Digital Transformation Strategy Consulting. FPT Digital will consult on creating a variety of things:
Developing a strategy and roadmap for Traphaco's digital transformation in the years 2023–2025 with an eye toward 2030, in order to ensure that the roadmap's direction and the suggested digital initiatives will be in line with the company's capabilities and potential;
Constructing an IT architecture model based on utilizing Traphaco's current hardware and software to achieve the goal of digital transformation;
Building digital initiatives, coordinating handover efforts, orienting and instructing the execution of the digital transformation roadmap.
On behalf of Traphaco, General Director, Mr. Tran Tuc Ma expressed his confidence that: "Traphaco has chosen FPT Digital to accompany in the Digital Transformation project. The digital transformation process will certainly change many areas in the business operation as well as related to many parts of Traphaco, and new successes will appear during the consultation phase. Although difficulties and challenges are unavoidable, I believe that with the experience of FPT Digital and Traphaco's efforts, Traphaco's digital transformation project will succeed."
The 4.0 Hung Yen Traphaco pharmaceutical factory, which has been deployed since 2017, particularly, left a lasting impression on Mr. Hoang Viet Anh – Chairman of FPT Digital, who was also highly amazed at the commitment of Traphaco to pioneer the application of new technologies. He believes that Traphaco's experience in the application and implementation of new technologies will be the key to success not only in developing a digital transformation strategy but also in the implementation of projects belonging to this strategy.
Leaders of both sides agreed that the digital transformation project has requirements on content and a large and diverse workload. Therefore both sides are committed to devoting their hearts, minds, and resources together with the most valuable experience in the past time for the best success of the project.