Mr. Quach Huynh Nhu Hop, CEO of Onnet Vietnam, and Mr. Le Hung Cuong, Chief Digital Officer of FPT Digital, as well as representatives from the two companies, attended the signing ceremony held at FPT Digital's headquarters on February 23, 2023.
The collaboration between FPT Digital and Onnet Vietnam opens up new development opportunities for both companies while also providing advanced technology solutions to assist Vietnamese businesses in their digitalization journey. 
Onnet Vietnam, founded in 2019 by Onnet Consulting and AHT TECH JSC, has the mission of increasing the competitiveness of Vietnamese businesses through advanced technology solutions such as ERP software, E-Commerce, and so on.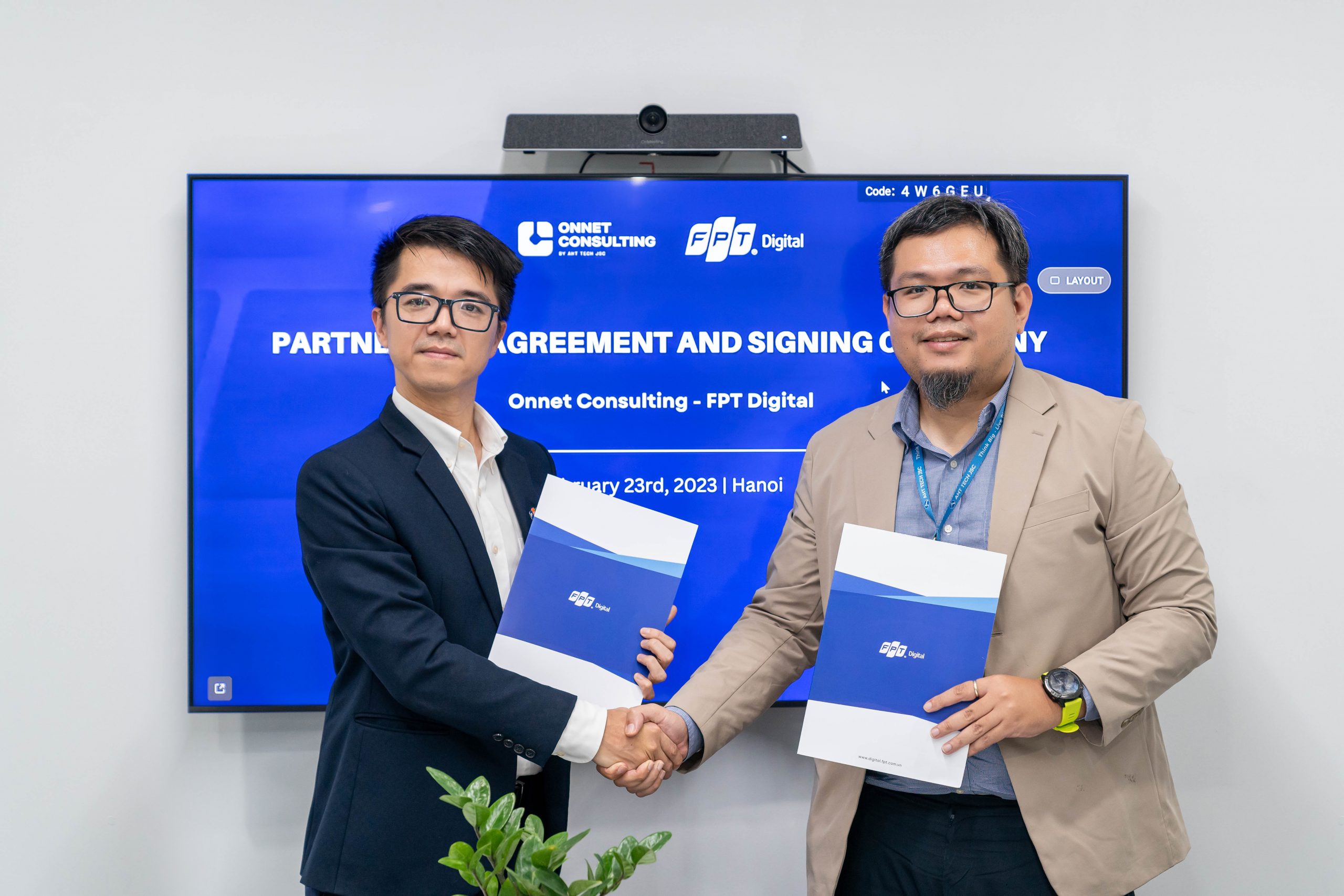 Throughout the collaboration, FPT Digital, in collaboration with Onnet Vietnam, will serve as a consultant on the company's digital transformation journey. Simultaneously, consult and develop strategies, as well as implement IT in the operation process, in accordance with the enterprise's development goals.
Check out some photos from the signing ceremony.