On February 22, 2023, FPT Digital and 1C Vietnam had a signing ceremony at FPT Digital's headquarters. Attendees of the ceremony included Mr. Alexander Evchenko – CEO of 1C Vietnam, Ms. Pham Hoai Anh – Deputy Director of 1C Vietnam and Mr. Le Hung Cuong – Chief Digital Officer of FPT Digital and staff from the two companies.
This event between FPT Digital and 1C Vietnam marks the beginning journey of a strong partnership between the two organizations, with the goal of accelerating digital transformation for businesses – one of the Vietnam government's priorities in the process of digitalization and sustainable development. 1C Vietnam, established in 1991, has grown rapidly by developing and providing software solutions as well as support services for businesses. The solutions of 1C can include 1C:ERP, 1C:Document Management, …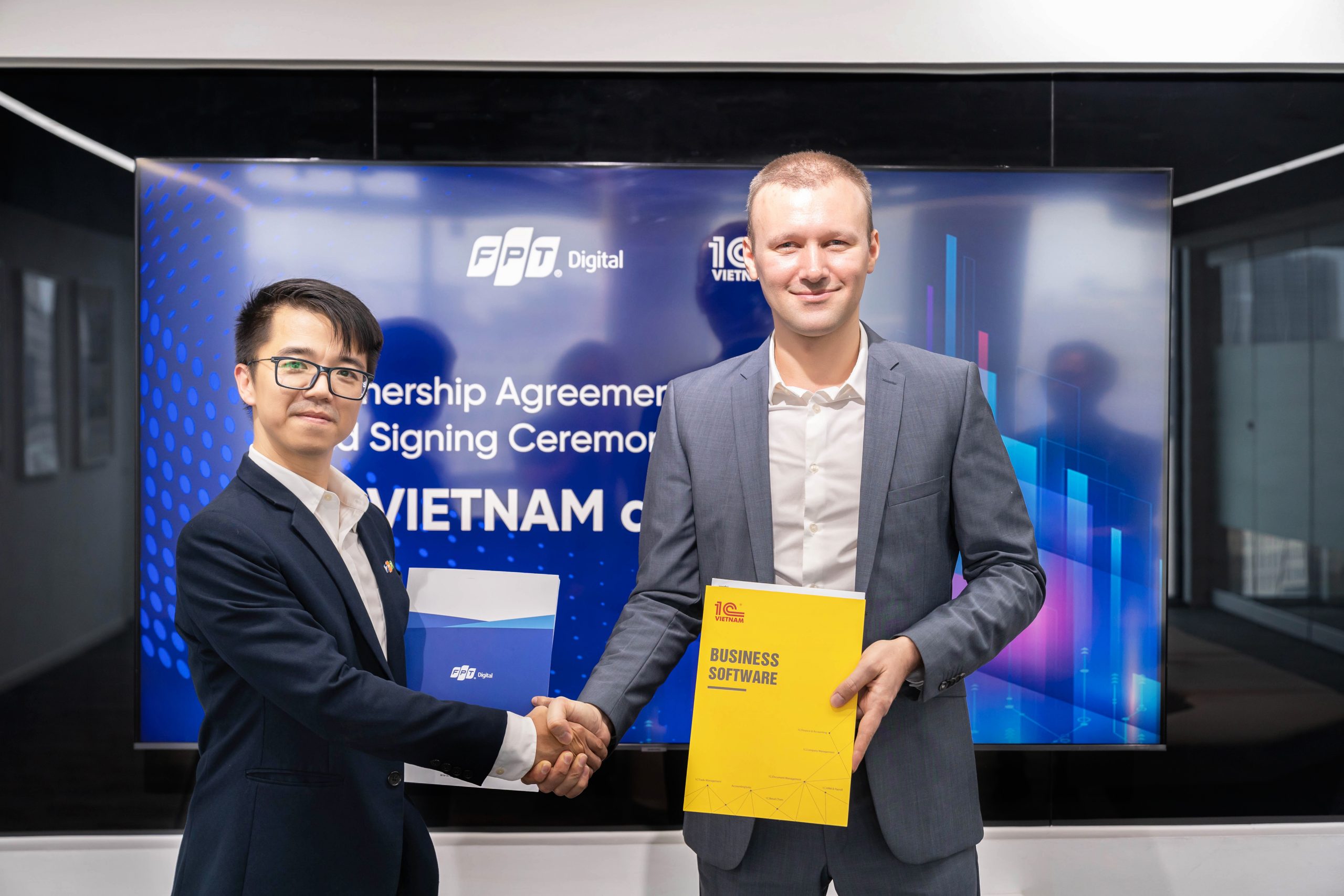 Throughout the cooperation process, FPT Digital will act as a digital transformation consulting company for businesses and accompany 1C Vietnam in the process of building and offering comprehensive roadmaps and the most suitable solutions for customers on the way to implement digital transformation. Additionally, providing businesses with innovative solutions, increasing operational efficiency and competitiveness. Now take a look at some pictures from the signing ceremony below.