June 30, the 4th episode of DxTalks has released on FPT Digital's digital platform
The full version is available at:
Website: https://digital.fpt.com/dxtalks/trai-nghiem-khach-hang-trong-thoi-dai-so
YouTube: https://www.youtube.com/watch?v=8jWXGu-NbMw
Spotify: https://open.spotify.com/episode/3rkq7DYcR5vlfiMMNRW8CH
VNExpress: https://fb.watch/dYPr3Oiy06/
The digital age is gradually changing consumer habits of customers. Moreover, the impact of the pandemic has also been affecting the attitudes and characteristics of Vietnamese consumers as they prefer using digital platforms than others. According to the report of We are social in association with Kepios (2022), it showed that the number of Internet users in Vietnam increased rapidly, accounting for 73.2% of the total population in early 2022, of which 95.8% used mobile phones to access Internet. Therefore, the integration of customer experience in the development strategy of enterprises will continuously being the focus of business leaders in Vietnam in 2022, according to KPMG's report (2021).
When entering the digital economy, how are businesses assessing the need to develop a digital transformation strategy "Building a superior customer experience"? In the process of implementation, are there any barriers or challenges that are preventing businesses from building superior customer experiences? How will the application of technology to the strategy of building superior customer experience transform the stature of enterprises?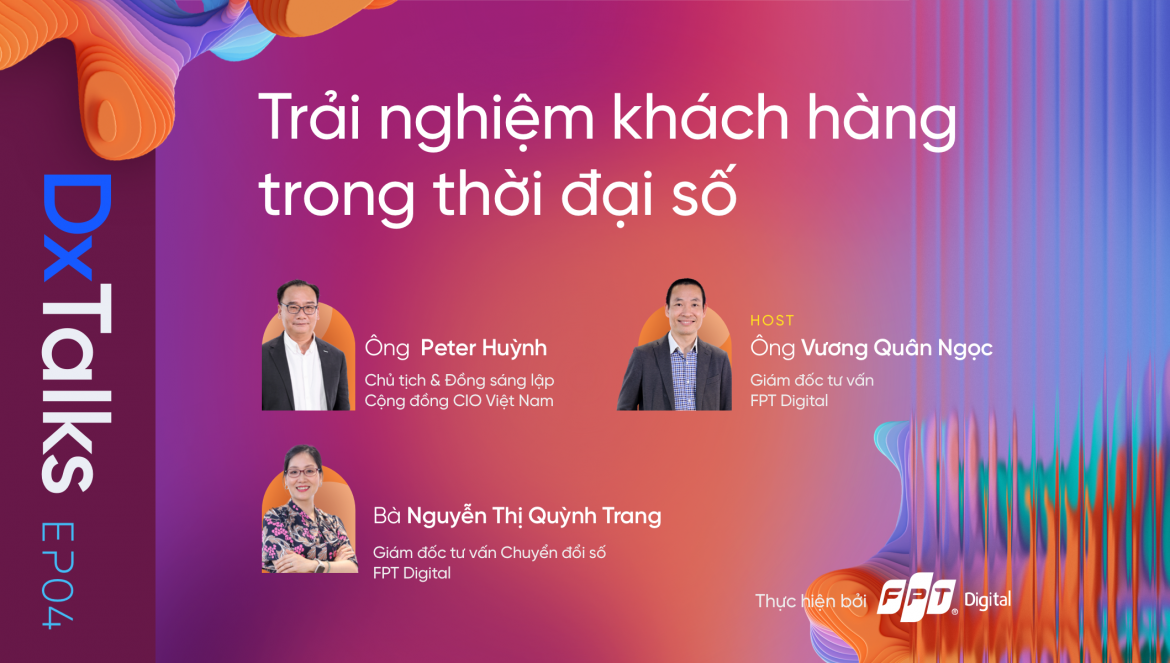 DxTalks EP04: "Customer experience in the digital age" will includes exclusive contents:
The importance and values of "building superior customer experience" digital transformation strategy
Barriers and challenges that enterprises might face when building and deploying the digital transformation strategy "building superior customer experience"
Approaches, methods that enterprises can adopt to create value for not only customers but also enterprises
How B2B enterprises applied technology in their business
Advices from experts to build a digital transformation "superior customer experience" strategy
Expert's perspective on current state of technology access of Vietnamese enterprises
Applying technology will assist enterprises in changing the game, enable enterprise to get advantages in the digital transformation journey to provide superior customer experience
Along with the participation of guest speakers who are experienced experts in the field of digital transformation and enhancing customer experience:
Peter, Phuc Huynh – Chairman, Co-Founder, CIO Community Vietnam
Nguyen Thi Quynh Trang – Director of Digital Transformation Consultancy, FPT Digital.
Hosted by
Vuong Quan Ngoc – Director of Consulting, FPT Digital
_________
The copyright of DxTalks belongs to FPT Digital
For enquiries of DxTalks, please contact us at: dxtalks@fpt.com.vn