Lean production helps optimize operations and is easily implemented in every business provided that they are open to changes and understand how to take advantage of the power of technology, according to experts at DxTalks.
DxTalks episode 8, season 2, revolves around the topic "Manufacturing and optimization with lean production", led by Mr. Pham Ho Chung – Consulting Director at FPT Digital Digital, along with three experts: Mr. Hou Lei, Director of Product and Smart Operations, Auk Industries; Mr. Nguyen Chanh Phuong – Vice President and General Secretary, Ho Chi Minh City Handicraft and Wood Processing Association (HAWA) and Mr. Hoang Tuan Phong – Consulting Director, FPT Digital.
Before going into the main topic, Mr. Pham Ho Chung overviewed lean production – a method applied worldwide to optimize processes, minimize costs, reduce waste and improve product quality. This method, developed by Toyota, one of Japan's largest automobile manufacturing companies, gradually became a widely used concept in the manufacturing sector. Many wood factories are also learning about this method and finding ways to apply lean production methods in practice.
However, in reality, businesses can encounter countless barriers. Mr. Nguyen Chanh Phuong gave an example: Vietnam's furniture industry has applied some foundations of lean production, starting with 5S and then Kaizen, but not many have truly reached lean. The reason is that there are hundreds, thousands of factories as well as thousands of pieces of furniture, while market demand requires each product to be different, therefore the question is to standardize the components and processes for lean production.
Solution to this problem, not only lies in applying 5S and Kaizen, but also needs comprehensive digital transformation. According to Mr. Phuong, that is the beginning for businesses to develop sustainably.
"Digital transformation will put lean manufacturing into practice to visualize what a product will look like before production; assists with calculating materials, costs and then planning and design… That means knowing everything before starting", he said.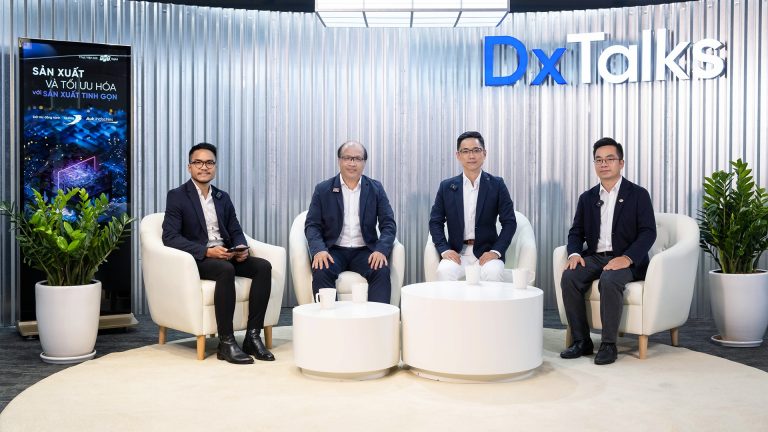 Agreeing with the statement, Mr. Hoang Tuan Phong said there are currently many technologies applied in digital transformation that bring great efficiency to businesses. IoT helps collecting information everywhere using mechanical devices in real time. Data systems analyzed by AI help in optimizing production processes. This means that management levels can easily see all information in one dashboard, capture real-time production processes, and optimize material inventory. VR (virtual reality) will help workers understand how to work in a simulated environment before coming to the factory in the case of lacking in training time. In addition, there is also a lot of hardware such as IoT and SCADA devices to collect information from everywhere to one center.
Mr. Hou Lei said data plays a crucial role in helping companies make the right decisions to solve business problems. Data-driven operational solutions are used by many businesses in the food and beverage sector. They produce bottled products, and the production line system operates at a very fast speed – 400 bottles can be produced per minute. If people stood there and counted each bottle, it would be very untimely and errors could easily occur. In other words, the data on the production line is vast and difficult to be collected manually.
IoT devices are responsible for replacing human power, connecting to the production line to read data every second at thousands of points. The system will synthesize data, upload it to Cloud system and display parameters on the dashboard. There will be no reliance on human resources, no more recording data on paper and passing it on to a supervisor or someone in the technical department and then typing it into an excel sheet.
However, many businesses are timid about digital transformation because they are afraid of spending a lot of money on technology instead of overseeing its huge impact. Mr. Chung advised that investing in digital transformation needs to be long-term, so it should start small by piloting in a part of the company before going fully automated. For example, software can first be applied to reduce paper usage, while collecting information from small IoT devices. From there, leaders can make quick decisions and optimize the production process.
People are one of the challenges for the wood industry, Mr. Phuong continued. If no one understands technology and operational management in a modern way, it means the whole company will not understand anything about digital technologies. HAWA recognizes this problem and to fix it, the organization provides information to all members about available technologies. In addition, they also connect with partners. He said: "The Association receives consultation from FPT Digital and several organizations with expertise in the field of technology to make decisions."
Finding a suitable solution is a choice that Mr. Phong agrees with. Consulting Director of FPT Digital said: With deep experience in consulting on digital transformation, he sees that business leaders are often worried and often have difficulty in choosing the right technology to apply. There are so many technologies, so what will be the priority: blockchain, IoT, ERP? FPT Digital's solution is a companion to determine strategic vision, understanding the pain point of each business to have appropriate solutions.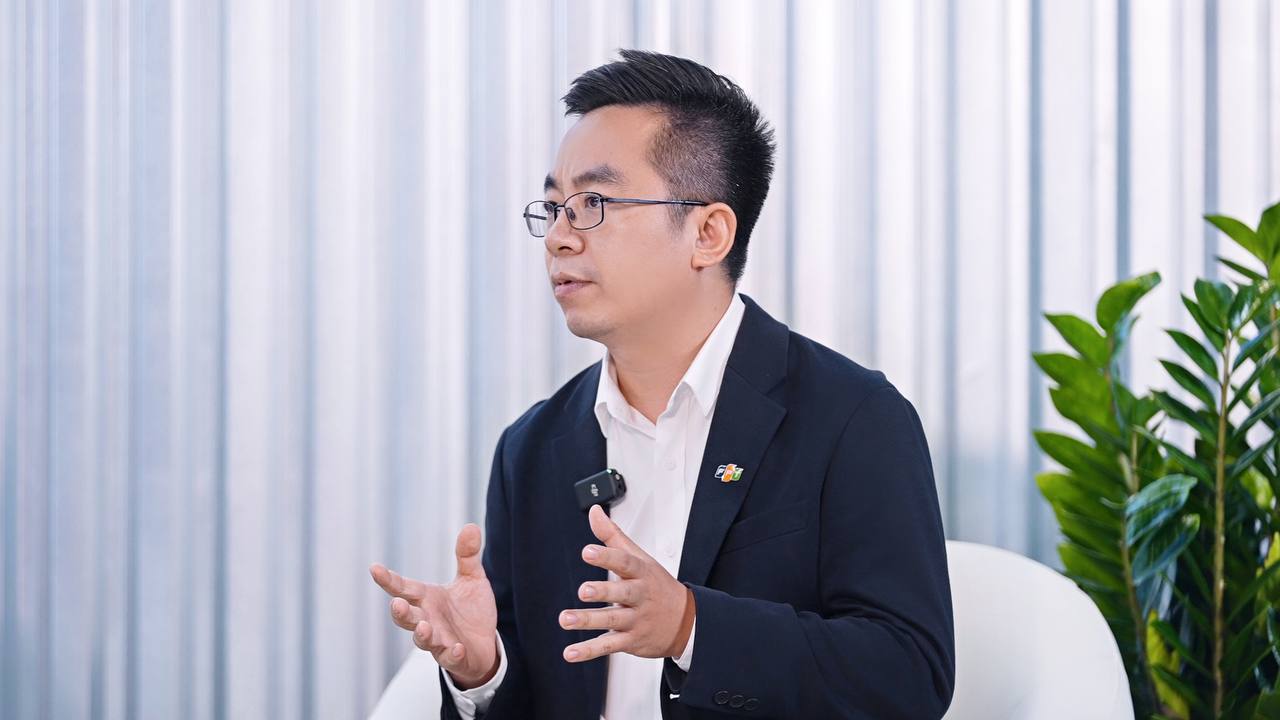 From Auk Industries' perspective, to successfully transform digitally, it is necessary to answer the question: are businesses ready, are their people ready? There are times when businesses want to use technology just to go after trends without actually being able to solve their business's problems, so it doesn't bring real results and everything comes to waste: investment costs, time and human resources. "So we need to ask, does this business need this solution? Is the business and its people ready? We must always aim for productivity, as to serve the benefit and profit of the business," Mr. Hou Lei emphasized.
The discussion closed with summarized lessons learned in the digital transformation journey. Mr. Phuong said, the basic principle of lean production is clarity – it is necessary to visualize plan, invest in data collection to accurately portrait the factory.
"Even if you haven't applied lean yet, your business won't die. But if you can, you will have many new values. Solely applying lean production is not enough, to add value, you need to gradually introduce new values," Mr. Phuong said.
Mr. Hou Lei suggested being open to learning. Businesses need to understand technology, understand their limitations and consider technology as a supporting factor to achieve business goals instead of something to brag about. He said that technology is for everyone, not just for those who move fast. Everyone can harness the power of technology and data as long as you have an open mind and start taking action.
Mr. Phong stated: lean production is not for the distant future but for the present. The first thing you need to do is optimize the current process, optimize costs, and optimize materials for production. We can apply from the smallest to the largest, from easy to difficult processes.
Source: VNExpress