On May 16, 2022, Kem Nghia Joint Stock Company cooperated with FPT Digital to launch the project "Evaluating the level of digital transformation at Kem Nghia Joint Stock Company".
Kem Nghia is in a new stage of development, improving production efficiency as well as diversifying products. The Board of Directors takes Digital Transformation as a key strategy to accelerate the process, in which building an appropriate Digital Transformation roadmap is an urgent task. The company is taking the premise of surveying and assessing the current status, the consulting firm FPT Digital will accompany Kem Nghia throughout the project to measure the overall digital maturity of the company over 6 main categories, including: Customers, Operations, Strategy, Technology, Culture and Data.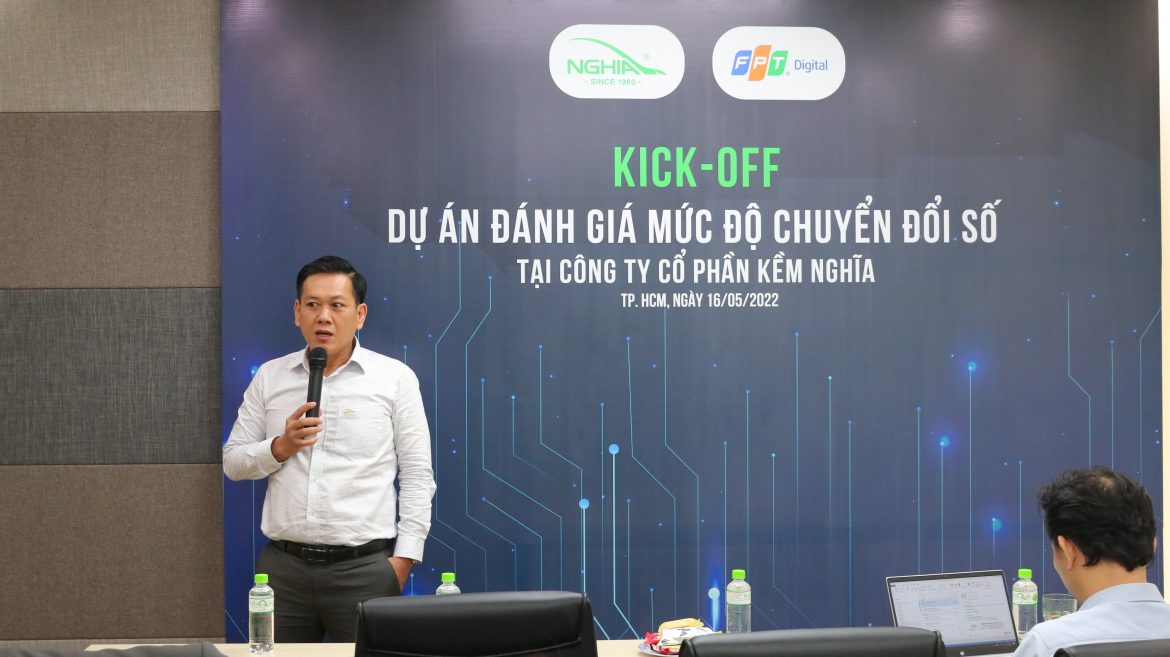 In the overall schedule of the project, the consulting firm FPT Digital will conduct interviews, surveys, with many working sessions with the Board of Directors, functional departments and factories, in order to collect complete project information on the current status. 
The combination of experience and insight from Kem Nghia's key managers and personnel and analysis and objective assessment from the consulting firm will help measure the current state of production and business, the current state of IT, as well as challenges and opportunities for improvement precisely. 
Simultaneously, Kem Nghia cooperated with FPT Digital to organize a series of Conferences "Sharing Workshops on Methodology and Implementation of Digital Transformation" to share experiences and capabilities of Digital Transformation, thereby preparing resources for Kem Nghia's digital transformation journey in the long term. 
Let's take a look at some pictures from the project kick-off.